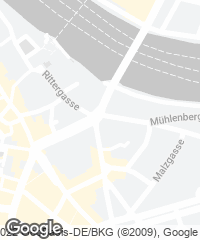 The extension of the Kunstmuseum of Basel involved revamping a prominent spot of the Swiss city's historical quarter. Thus the two buildings – the preexisting one, with its classical language, and a contemporary bent block – combine and connect underneath the street that separates them. This duality was the guiding thread of the entire project: the spatial layout of the enlargement was inspired in the old construction, and its configuration is reflected on the facade, which is composed of a ground-level reception area aligned with the existing arcade, a series of windows perforating the middle stretch, and a frieze that reinterprets its classical form on a technological note through a sequence of configurable LED ribbons illuminating the gaps between bricks. The formal duality is also perceived in the use of materials. That is, industrial brick makes reference to the limestone facade, and the stone pavement prolonged in gray Carrara marble is modeled on the stone floor of the volume it is joined to...[+]
Obra Work
Ampliación de museo Kunstmuseum Extension, Basel (Switzerland).
Cliente Client
Canton of Basel-Stadt.
Arquitectos Architects
Christ & Gantenbein.
Equipo Team
Emanuel Christ, Christoph Gantenbein (socios partners); Julia Tobler, Michael Bertschmann, Cloé Gattigo, Thomas Gläss, Thomas Grahammer, Christoph Hiestand, Stephanie Hirschvogel, Petra Jossen, Daan Koch, Astrid Kühn, Marcus Müller, Patrick Reuter, Anette Schick, Louis Schiess, Jennifer Schmachtenberg, Anne-Katharina Schulze, Kai Timmermann, Francisco Moura Veiga, Christina Wendler, Jan Zachmann.
Fotos Photos
Stefano Graziani.