Kaufhaus Tyrol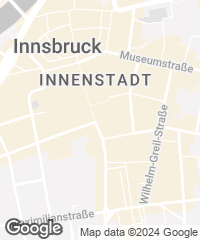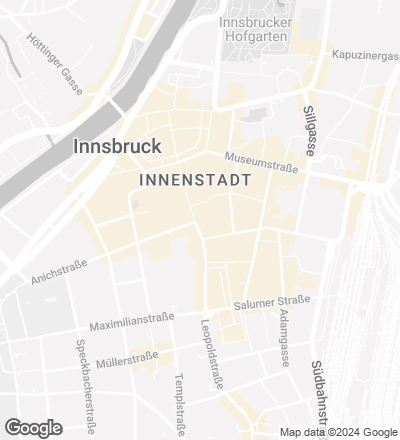 The Adolf Würth company is one of the world's largest retailers of assembly and fastening materials, with its headquarters situated near the small town of Künzelsau, in southern Germany. Surrounded by open fields and at a little distance from the main office complex, the Carmen Würth Forum comprises a large event hall and a smaller concert hall for chamber music recitals. The new complex not only serves the needs of the company, but can also be used for external events, and is set to become a cultural landmark. A conference center and a museum for the Würth art collection are to follow in a second construction stage.
The new building is embedded in the landscape, with the chamber music hall and the lower level of the event hall hidden beneath a natural mound. Incisions in the hillside establish two framed external spaces. These are flanked by retaining walls, made of concrete, poured in-situ and in layers that make reference to the sediment strata of the site. The larger southern forecourt leads to the main entrance and serves as a forum for diverse outdoor events, such as open-air concerts. The multi-purpose event hall, which is accessed from a naturally lit foyer, provides space for 3,500 people, and has a trussed-steel roof that obviates the need for internal columns, guaranteeing unobstructed views from every seat in the auditorium. While the lower half of the hall is sunk into the ground, the upper gallery level rises above the highest point of the site and is glazed on all sides, creating a clear and continuous frieze that illuminates the interior spaces.
The foyer also provides access to the more intimate chamber music concert hall, which from the outside is only perceptible as a modulation of the landscape. This hall, designed to optimize sound conditions, seats up to 600 people and is completely clad in walnut. The wall and ceiling panels are designed to absorb vibration, guaranteeing a good acoustic experience for all spectators. The company's corporate color of red runs throughout the design of the interior spaces, appearing in the seating of the chamber music hall as well as in the flooring of both the foyer and the multi-purpose event hall. Sculptures from the collection of Reinhold Würth enrich the green spaces surrounding the building.
Obra Work
Kaufhaus Tyrol
Cliente Client
Signa Holding GmbH, Innsbruck
Arquitectos Architects
David Chipperfield Architects Berlin;
David Chipperfield, Christoph Felger (director de diseño design lead), Harald Müller —socios partners—; Hans Krause, Ulrich Goertz (directores de proyecto project architects), François von Chappuis, Florian Dietrich, Kristen Finke, Ole Hallier, Paul Hillerkus, Guido Kappius, Mikhail Kornev, Katrin Löscher, Michael Schmidt, Lukas Schwind, Boris Wolf (equipo de proyecto project team)
Colaboradores Collaborators
Dieter Mathoi Architekten ZT (ejecución executive architect); BauManagement Oswald (supervisión de obra site supervision); dibral, Dipl.-Ing. Alfred R. Brunnsteiner ZT (estructura structural engineer); Wagner & Partner ZT (instalaciones services engineer); Neumann & Partner (incendios fire consultant); gkp Fassadentechnik (fachada facade consultant); matí Lichtgestaltung (iluminación lighting consultant)
Fotos Photos
Ute Zscharnt for David Chipperfield Architects