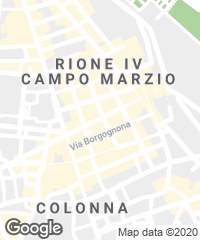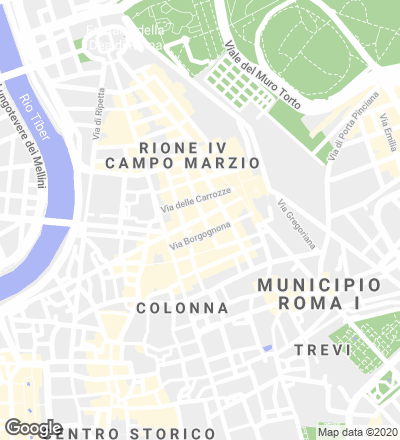 Brioni is an exclusive fashion maison founded in Rome in 1945, well known for its bespoke suits and ready-to-wear collections for men. Since its founding the firm has kept itself in the avant-garde of masculine tailoring, and in 2015 it decided to update the image of its stores, commissioning David Chipperfield Architects to come up with a new design concept.
In the new interiors, the architectural features are much stronger than the furnishings. The shops are conceived as a stage set on top of whose continuous enclosure of gray lapis Tiburtinus (travertine marble) sits a sequence of columns, also in marble but in lively tones, that differ in diameter and color to create a progression of formally compensated and visually alluring spaces explicity referencing architectures of Ancient Rome, especially its palaces fashioned from and adorned with a profusion of stone finishes and semi-precious materials. This idea perfectly represents the two main characteristics of the new Brioni store: the fluid space, defined through primary architectural elements, and the material richness of the surfaces, which qualify and form the brand's distinctive image.
As for furniture, on the one hand the interior partitions are large screens of oil-treated rosewood which delimit more private areas without ever completely closing them off nor interrupting the continuity of the overall store space. On the other hand, slender floor-to-ceiling supports – made of steel with a dark gunmetal finish – hold shelves to exhibit items and rails from which to hang garments of the fashion house. These structures can be easily repositioned in a large choice of schemes, resulting in a highly flexible and adaptable retail space. Instead of adopting conventional commercial illumination systems, which accentuate the products on display, the new Brionis try to create a more decorative, almost domestic atmosphere, and the lighting elements hanging from the ceiling incorporate a variety of transparent, opalescent, and reflective finishes.
The new store concept was applied in 2016, first in the Paris boutique on Rue Saint-Honoré and later in the New York boutique on Madison Avenue. The design incorporates references to classical architecture but also to modern masters like Mies van der Rohe, and also to later Italian architects like Ignazio Gardella, Luigi Dominioni, and Franco Albini, particularly evident in the detailing and the materials.
Obra Work
Brioni Store Concept
Cliente Client
Brioni S.p.A., Rome, Italy
Arquitectos Architects
David Chipperfield Architects, Milan;
David Chipperfield (principal principal), Giuseppe Zampieri (director y socio director and partner), Giuseppe Sirica (director asociado associate director); Adolfo Berardozzi, Federica Zerbo (asociados y directores de proyecto associates and project architects), Pietro Bagnoli, Filippo Carcano, Francesca Carino, Fabiano Cocozza, Paolo Dell'Elce, Ambrogio Fazzi, Anna Frigerio, Tsukasa Goto, Nicola Guercilena, Juan Laborda Herrero, Eugenio Matteazzi, Michelle Riboldi, Carlo Zucchia (equipo project team)
Colaboradores Collaborators
Laboratorio Morseletto, Mario Nanni, Modar, Sice Previt, Viabizzuno
Fotos Photos
Paola Pansini