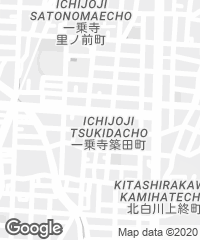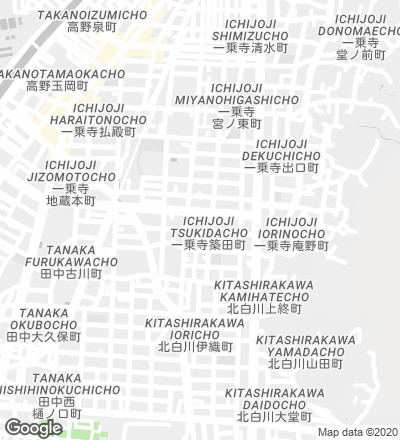 Occupying a deep site in the Higashiyama district of Kyoto, the Toyota Auto building was the second of three projects completed in Japan by David Chipperfield Architects in the early 1990s (alongside the Gotoh Museum in Chiba and the Matsumoto Corporation Headquarters in Okayama). Inspired in equal measure by Kyoto's medieval labyrinth of passages and courtyards, and by the picturesque hills that encircle the city, the building looked to engage with its context by incorporating both of these defining Kyoto elements into its architecture.
Accordingly, the building's principal facade is turned 90 degrees to the street, maintaining the irregularities and setbacks within the city's street pattern. Outlining this facade, the main concrete volume of the building rises the full ten metres allowed by local regulations above two neighbouring, traditional houses, and forms one side of a pierced and layered outer box. So as to soften the impact of the solid concrete screen, this pale grey 'shoebox' is then set inside another loosely compartmentalised black stainless steel box, which itself rises out of its enclosing layer to form a small rooftop pavilion.
Animating much of the intricacies of the building's overall form, the client had first presented the project to the architect as a multi-use building conceived and presented as if it were a private house. What would be the garage at ground floor level is therefore in reality a Toyota car showroom; the lower level dining room is a restaurant; the library and dressing rooms upstairs are a bookshop and clothes shop respectively; and the roof top pavilion with its panoramic view of Kyoto's hills is a client entertainment apartment.
Each of these spaces maintains a sense of coherence through the richness of their surfaces. Everywhere there are reminders of the building's unmistakable location: a shoji screen grid of glass blocks; expanses of smooth white Kyoto plaster; and pale Japanese sen oak. Concrete is, nevertheless, the main protagonist of the space here, a material with a very strong tradition in modern Japanese architecture and, together with steel, a direct expression of the constructive and structural qualities of the building, appropriately formulating its image from the exterior as well as from the interior. The building, in this way, marries tradition with innovation, the domestic with the corporate, and achieves in the process a highly sophisticated expression of simplicity.
Cliente Client
Toyota Auto Kyoto Corporation
Arquitectos Architects
David Chipperfield Architects;
Makoto Nozawa + GETT: Toshiaki Kamo, Makoto Nozawa (arquitectos asociados associated architects)
Colaboradores Collaborators
Jorge Carvalho, Jan Coghlan, Jamie Fobert, Spencer Fung, Michael Greville, Naoko Kawamura, Cecilla Lau, Haruo Morishima, Ko Nakatani, Toshiki Wakisaka, Sarah Wong
Consultores Consultants
Naoko Terasaki (paisajismo landscape architect); Whitbybird: Mark Phillip, Ian Scot; Hanawa: Noriaki Hanawa (estructura structural engineer); Nakajima Setsubi Co., Ltd: Nakajima Setsubi (instalaciones services engineer)
Contratista Contractor
Fujita Komuten: Noboru Mizuguchi
Fotos Photos
Alberto Piovano