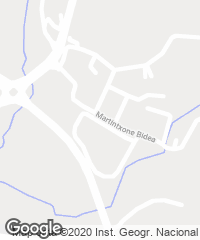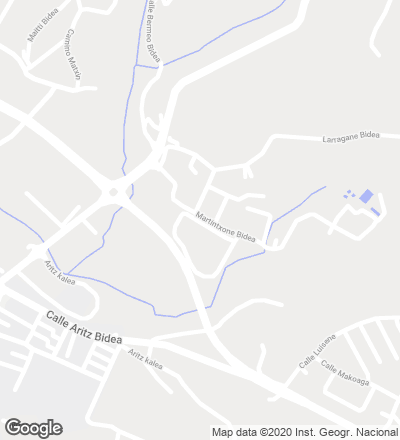 The main purpose of this laboratory for the company Arteche in the municipality of Mungia, in the province of Vizcaya, is to accommodate a large space for testing high-voltage transformers. Such a specific and dangerous use made it necessary for the hangar where the actual tests are carried out to be a Faraday cage. In this way, the electrical equipment used in the testing processes can be isolated from outside electromagnetic radiations, ensuring maximum precision, too, in all data obtained in the process.
In spite of its technological sophistication and its size (30 meters tall), the building is inserted into an environment in a way that reduces its impact on the Basque landscape. Its scale and rigorous geometry is humanized by the huge pleats of the facade, with the dimensions and finishes creating a friendlier image than it would otherwise give. Also contributing to this effect is the envelope's being clad with trays of polished steel that visually dissolve the prismatic volume in a mist of reflections ever changing with the atmosphere's light conditions.
These trays of the facade are 150 millimeters high, 600 millimeters wide, and 1 millimeter thick, and are set in place with the help of self-drilling bolts. And they form a sandwich completed with thermal insulation of rockwool 10 centimeters thick, fixed to a substructure made of hemmed profiles of steel 300 millimeters wide. To prevent water from entering, of particular importance in a rainy region, the building's corners are executed with special pieces.
Obra Work 
Nuevo laboratorio de alta tensión High-Voltage Laboratory in Mungia, Vizcaya (Spain).
Superficie construida Area 
2.495 m2.
Presupuesto Budget 
3.421.080 euros.
Arquitecto Architect
ACXT Arquitectos / Grupo IDOM / Patxi Sánchez, Javier Aja, Ana I. Robles, Miguel A. Corcuera, Miguel García (equipo de proyecto project team).
Contratista Main contractor 
Decons / Norton.
Fachada Facade 
Norton.
Fotos Photos 
Aitor Ortiz.