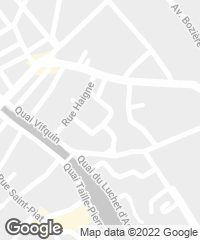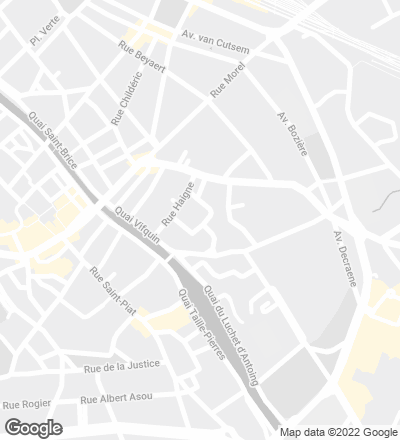 Built between two old industrial brick structures, the new headquarters of the School of Architecture of Tournai take up the interior of a block in the historic center of the city. The project is based on two complementary intervention strategies. Firstly, the profile of the new volume is placed in such a way that it continues the line of the street traced by the existing buildings, clarifies the urban space, and closes the urban block. Secondly, aside from refurbishing the two industrial warehouses of the sides – housing classrooms and library –, also an old abandoned hospital is renovated and fit out for administrative uses.
All the spaces in the school are connected, both horizontally and vertically, by the new volume, whose geometry emerges from the end of the plot practically without touching the adjacent buildings. For its part, the envelope, precise and bold, is built with exposed concrete and a markedly abstract language on the facades, whose character is transferred to the interiors, also finished in the same material. The new building contains the more public part of the program: an auditorium and a large lobby that function as places of encounter and exchange among students.
Obra Work
Facultad de arquitectura en Tournai (Bélgica)
Architecture School in Tournai (Belgium).
Cliente Client
Universidad Católica de Lovaina.
Arquitectos Architects
Manuel y Francisco Aires Mateus.
Construcción Construction
Tradeco.
Colaboradores Collaborators
S. Rodrigues, J. Carmo Simões, V. Fernandes, S. Nobre, S. Paradela, I. Gulbenkian, B. Sousa, I. Sousa, A. Thornhill, T. Legrain, A. Pruvost, C. Cossement.
Fotos Photos
Tim van de Velde, Juan Rodríguez.