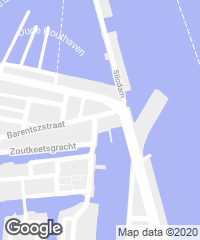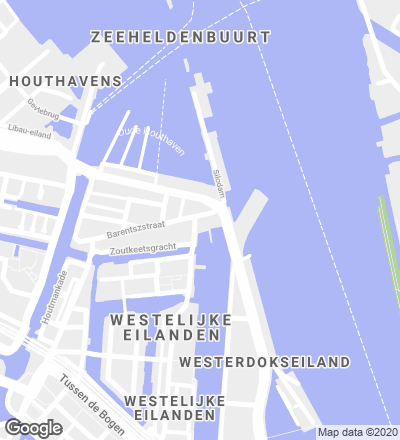 The conversion of an old grain silo into an architectural studio has been an invasion in phases, a floor by floor conquest. As so many other port buildings from the beginnings of the 20th century, the Westerdokhuis was a grain shed that, after falling into misuse, was turned into a space for offices during the sixties. Three decades later, its five upper floors were rehabilitated to house an architectural studio, initiating a process that has recently concluded with the total occupation of the silo and one of the ground floor annexes, with the same objective.
In spite of the transformations suffered during the course of the years, the original character of the building is still present in an interior dominated by the powerful skeleton of reinforced concrete frames and a prismatic brick enclosure, barely altered by a window beneath the roof and a large attached balcony that on the last floor gives access to the exterior staircase. Divided in two parallel bays by a row of pillars, the organization of the shed – which used to keep the grain containers on the northern half and machinery on the south – has been transferred in a certain way to the new architectural office, with the open offices located in the old machine area, and the meeting rooms and individual offices in the part previously devoted to the silo. Between both areas there is now a wall with different types of glass to ensure a sufficient illumination even in those workspaces that are farther away from the facade. With this idea, some parts of the slabs among the structure have been eliminated, repeating an operation that was usual in the original building, when openings were cut out in order to carry goods to the upper storys. The sequence of floors is thereby perforated by a series of double-height voids that make the communication between the different working areas easier and take light from the roof skylight all the way to the last corner of the building.
The dramatic transformation of the warehouse is made evident particularly in the annex of the ground floor, a light box built from a pavilion of the sixties of which barely the structure remains. On the existing metallic beams and colums, a wooden framework was placed to support the collage of plexiglas skylights that combines different colors and measures, so challenging the evenness to which a standardized construction seems destined. A glazed front of large panes closes the side of this volume, transforming it into an open window onto the port horizon.
Cliente Client
De architectengroep
Arquitectos Architects
Bjarne Mastenbroek, Miguel Loos, De architectengroep
Fotos Photos
Christian Richters