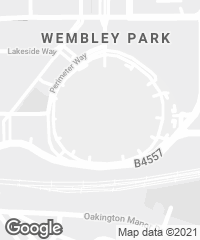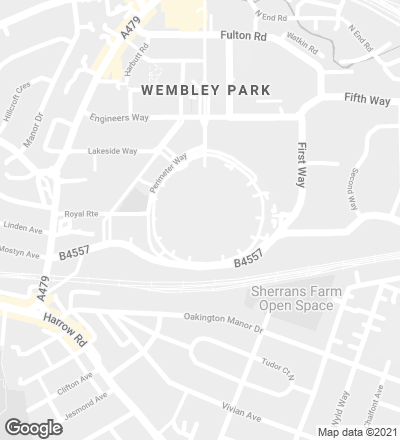 Built for the British Empire Exhibition of 1924, and in turn the site of the Olympic Games in 1948 and the football World Cup Final in 1966, the old Wembley Stadium was the most important sports and entertainment venue in Britain. The challenge in reinventing it for a new century was to build on its extraordinary heritage and yet create a venue that would be memorable and magical in its own right. With 90,000 seats, standing almost four times the height and covering twice the area of the original, the new stadium is the largest covered arena in the world.
A key feature of the new stadium is its partly retractable roof. When fully open it allows sunlight to reach the whole pitch, while in poor weather the roof can be closed within one hour, providing cover for all seats. The roof is supported structurally by a spectacular arch held with cables measuring up to 110 millimetres in diameter. The arch soars over the stadium, reaching up to 135 metres in height, and spans a total of 315 metres, making it the largest clear span stadium roof structure in world. The arch took six weeks to raise using five turning struts that assisted in lifting the 1,700 ton arch and rotating it to the final inclined position. A prismatic perimeter truss structure distributes roof loads onto the seating bowl and encircles the entire seating area, acting as a ring structure to tie the outer-edge of the upper-tier together. This system of metallic frameworks and taut cables ensures unobstructed views from any given point.The facilities are designed to maximise spectator enjoyment; the seats are larger than before, with much more leg-room; the highest tiers are accessed via escalators; and the concourse that wraps around the building can provide catering for 40,000 spectators at any one time.
To create an intimate atmosphere during games, the seats are as close to the pitch as possible. The higher roofline of the new stadium and a purpose-built sound system will reduce the amount of noise 'spillage' from the stadium. At the same time, acoustic performance has been given particular attention to continue the thrilling Wembley roar that energises this spectacular venue. Furthermore, the versatile design also allows the venue to be easily configured to stage major music and entertainment events. The arch provides an iconic replacement for the old building's twin towers; floodlit at night it is a strong symbol for Wembley and an instantly recognisable London landmark.
Cliente Client
Wembley National Stadium Limited
Arquitecto Architect
World Stadium Team (Foster + Partners and Populous)
Consultores Consultants
Mott Stadium Consortium (estructura structural engineering); Franklin and Andrews (aparejador quantity surveyor); Mott Stadium Consortium (instalaciones M+E Engineering)
Fotos Photos
Nigel Young / Foster + Partners; Hugh Nutt; Hufton + Crow / View