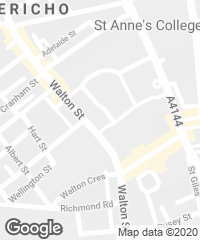 The School's aim is to become a center of excellence for the study of government and public policy within Oxford University, teaching the practice of government in ways which will strengthen communities, create opportunities and foster cooperation across the world.
Such a vision requires a specific response and building. The starting point is from the heart of the building, the Forum. This space cuts through the school as a vertical public space connecting all the levels and programs together into one whole. Central to a school of government is the idea of openness, communication and transparency. The central forum takes this principle literally by stitching all levels together and providing congregation, meeting and social spaces. Its arrangement is in many ways like that of an auditorium with a series of interconnected terraces that step up from the ground floor all the way to the upper levels of the School. Each terrace could operate as a separate space, for example as a study area or as part of one connected whole volume for a larger presentation. The Forum will be a space that encourages communication and discussion, formal and informal, planned and accidental.
Prominently located at the southwest corner of the Radcliffe Observatory Quarter (ROQ), the School will be the first building people see when approaching this quarter from the south, and so has the potential to become a gateway into this new part of the University and a symbol of its development. The immediate context is a complex situation with the adjacencies of St Paul's Church and Somerville College to both sides and the Oxford University Press across Walton Street. Its cylindrical shapes show analogies to government buildings and universities around the world.
The proposal of a series of shifted discs is developed from the parameters of the site and plot boundaries. The shifting in floors creates overhangs and covered volumes and reflects the principles of the masterplan massing with the mass of the building moved northwest towards the center of the ROQ site. The main entrance is located in the middle of the elevation in a classical manner, centered underneath the main teaching floor of Level 1 whose circular geometry is transformed into a rectangular form along Walton Street, resulting in a 'Sheldonian'-like shape. The introduction of this orthogonal form addresses the historic setting by continuing the line of St. Paul's Church portico and echoing the symmetrical entrance of Oxford University Press.
Client
The University of Oxford
Client Representative: Calum Miller —The Blavatnik School of Government, David Oakey— Oxford University Estates Services.
Herzog & de Meuron Project Team
Partners: Jacques Herzog, Pierre de Meuron, Ascan Mergenthaler (Partner in Charge).
Project Team: John O'Mara (Project Director, Associate), Marinke Boehm (Project Manager), Ben Duckworth (Associate), Simon Demeuse (Associate). Farhad Ahmad, Maximilian Beckenbauer, Frederik Bojesen, Blanca Bravo Reyes, Thomas Cardew, Oliver Cooke, Shane McCamley, Massimo Corradi, Joseph Dejardin, Martin Eriksson, Francis Fawcett, Elizabeth Ferguson, Andrew Gibbs, Stefan Goeddertz (Associate), Jennifer Gutteridge, Shusuke Inoue, Sara Jiménez Núñez, Yuichi Kodai, Áron L?rincz, Martin Nässén, Tyler Noblin, Julian Oggier, Kristian Pedersen, Holger Rasch, Martha Rawlinson, Nina Andrea Renner, Steffen Riegas, Rebecca Roberts, Raúl Torres Martín, Yves Wanger, Mika Zacharias.
Planning
Electrical, HVAC, Mechanical, Plumbing Engineering, Vertical Transportation: Hoare Lea; Landscape Design: Townshend Landscape Architects; Structural Engineering: Pell Frischmann; Cost Consultant: EC Harris; Sustainability Consultant: AECOM; Design & Build Contractor: Laing O'Rourke; Facade Consultant: Murphy Facade Studio, Planning Consultant: Montagu Evans; Project Manager: Oxford University Estates Services, Gardiner & Theobald.
Consulting
Acoustics, Lighting: Hoare Lea; Facade Engineering: Murphy Facade Studio; Security: Horus Security Consulting Ltd.; Planning: Montagu Evans.
Contractors
General Contractor: Laing O'Rourke; Carpentry: AC Flooring Ltd.; Ceiling: CG Reynolds; Electrical: Crown House Technologies; Elevators: Kone; Facade: Waagner Biro; Fire Gates: Coopers Fire; Flooring / Subflooring: AC Flooring Ltd.; Lighting: Crown House Technologies; Metal Work: Gascoyne & Beever; Mobile Partition Walls: London Wall Design Ltd.
Photos
Hélène Binet; Hufton + Crow / VIEW; Iwan Baan