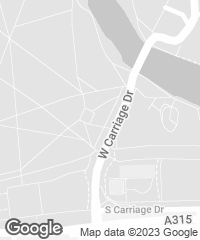 Every summer since the year 2000, a different architect has been responsible for creating the Serpentine Gallery's Pavilion, located by the permanent building in Kensington Gardens, an area inside London's Hyde Park. In 2012, the gallery commissioned Herzog & de Meuron and Ai Weiwei – the Chinese artist and architect with whom the studio already had collaborated with on projects such as the National Stadium in Beijing –, to work together on the twelfth in a series of ephemeral constructions previously carried out by architects such as Zaha Hadid, Oscar Niemeyer, Rem Koolhaas with Cecil Balmond, Frank Gehry, SANAA or Peter Zumthor. With the variety of shapes and materials used in past years, the team instinctively tried to sidestep the unavoidable problem of creating a specific object with a concrete shape. Starting with an archaeological approach, the path to an alternative solution involved digging down into the earth until groundwater was reached, creating a kind of well that collects the rain that falls in the area of the Pavilion. The excavation process unveiled a diversity of constructed realities such as telephone cables and backfills of former foundations. These remnants testified to the existence of the former Pavilions and their more or less invasive intervention in the natural environment of the park. Conceptually, all of these traces of former pavilions were revealed and defined a map of remains with a complex geometry that could produce a reconstructed topography referencing that which existed before. The extrusion of fragments generates a burrowed landscape with impressive plastic qualities that is also the perfect place to sit, stand, lie down or just observe. The Pavilion's interior is clad in cork – a natural material with great haptic and olfactory qualities and the versatility to be carved, cut, shaped and formed. On the foundations of each Pavilion a new structure – supports, walls, slices – is extruded to provide loadbearing elements for the roof with eleven supports for each former Pavilion plus a twelfth for the latest. The roof resembles that of an archaeological site, floating a few feet above the grass of the park and covered with a layer of water reflecting the varied, atmospheric skies of London. The water can be drained off into the waterhole, freeing up the roof area for performances and events.
Cliente Client
Serpentine Gallery, Kensington Gardens, London, UK
Arquitectos Architects: Herzog & de Meuron and Ai Weiwei.
Socios Partners: Jacques Herzog, Pierre de Meuron.
Equipo de proyecto Project team: Ben Duckworth (asociado, director de proyecto associate, project director), Christoph Zeller (mánager de proyecto project manager); Liam Ashmore, Martin Eriksson, Mai Komuro, Martin Nässén, John O'Mara (asociado associate), Wim Walschap (asociado associate).
Equipo de Ai Weiwei Ai Weiwei Team: Ai Weiwei, E-Shyh Wong, Inserk Yang
Planeamiento Planning
RISE (gestión de proyecto y construcción project and construction management); Arup (ingeniería engineering); Gleeds (coste cost consultant); The Landscape Group Ltd (paisajismo landscaping)
Consultores Consultants
Arup (protección contraincendios fire protection); EC Harris (salud safety consulting); Elliott Thomas Group (seguridad site security); DP9 (urbanismo town planning consultants); Site Engineering Surveys (mediciones y licitación de obra surveying and site set-out); Laing O'Rourke (equipamiento de obra construction equipment)
Contratista Contractor
Stage One, York, UK; Amorim (manufactura de corcho cork manufacturer); ArcelorMittal (manufactura de acero steel manufacturer)
Fotos Photos
Iwan Baan