Zollverein School of Management and Design, Essen
SANAA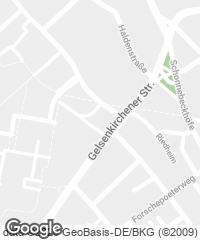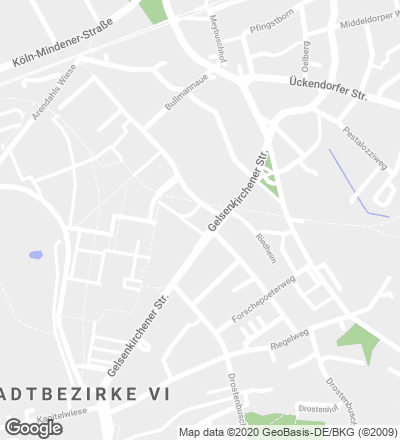 Located in the center of the Ruhr area, the city of Essen prospered thanks to the coalmining industry, though the exhaustion of this mineral plunged the existing factories into a gradual process of decay. In 1988, Zeche Zollverein, a site in the northern area of the municipality, shut down its mining complex for good. Several years later, this complex would become part of the areas declared a World Heritage Site by UNESCO. This encouraged to devise a plan to boost the area's tourist activity, including infrastructure projects to improve access to the city and programs to recover the site for cultural activities.
The Zollverein School of Management and Design is part of a master plan designed by Rem Koolhaas and is the first new building on the historical site. It goes up in the point of access to the facilities, with the elementary geometry of a cube measuring 35 meters on each side inspired by the nearby structures designed by Schupp and Martin Kremmer in 1932.
The program is distributed on four levels (forteaching, research and practical implementation of some 1,200 square meters of surface each, rounded off by a rooftop garden that affords views over the industrial landscape. The ground floor accommodates the reception area, a 196-seater auditorium, a cafeteria and a small exhibition area; whereas the second, almost ten meters high, contains the workspaces. The third and fourth floor house, respectively, the library, with study areas and seminars, and the offices, with different modules separated by thin glass walls.
To make the most of the usable surface, the load-bearing capacity is shared out between the external enclosure – perforated by 150 openings of different size and random composition –, two circular-section slender steel columns and three communication cores. The thickness of the enclosures is reduced as much as possible by eliminating thermal insulation and incorporating a system of active insulation consisting of a network of pipes hidden in the walls that permit the circulation of water – the thermal pit water that is still pumped from the ground – over the entire facade at a temperature of 27ºC. The concrete slabs, lightened with plastic balls and heavily reinforced, result in slabs with a reduced depth that can span up to 16 meters with a 50centimeter thickness. The systems run through a cavity that leaves a raised floor that goes up 40centimeters over the upper face of the slabs.
Cliente Client
Entwicklungsgessellschaft Zollverein GmbH
Arquitectos Architects
Kazuyo Sejima+Ryue Nishizawa/SANAA
Colaboradores Collaborators
Andrew Klemmer, Jon Maass, Floroan Idenburg, Toshi Oki, Takayuki Hasegawa, Mizuki Imamura, Keiko Uchiyama, Yutaka Kikuchi, Junya Ishigami, Tetsuo Kondo, Larry Burns, Nobuhiko Shoga.
Consultores Consultants
Sasaki and Partners, Guy Nordenson and Associates (estructura structure); Cosentini Associates (instalaciones mechanical engineering); Shozo Toyohisa, Arup Lighting (iluminación lighting designer); Fron (fachada façade); Havey Marshall Berling Associates (acústica acoustics); Neville Tree & Landscape (paisajismo landscape).
Fotos Photos
Thomas Mayer, Christian Richters, Shinkenchiku-sha