EPFL Rolex Learning Center, Lausanne (project stage)
SANAA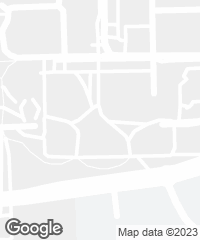 The École Polytechnique Fédérale de Lausanne is located on the shore of Lake Geneva, a site of extraordinary beauty by the French Alps. The result of a competition called in 2004, the Learning Center has been designed to endow the university community with the necessary infrastructure and equipments to improve access to information, facilitating the exchange of ideas and improving the relationships and communication between academic groups and area residents.
Designed as a low-lying volume, the project starts from an undulating roof that flows along with the landscape of soft hills of the campus without ever obscuring the lake views, creating completely open spaces that set up a dialogue with the natural environment and favor the optimum circulations to achieve the desired social interaction.
Over the enormous slab of reinforced concrete of approximately 60 millimeters in thickness that forms the roof, several elliptical openings of different sizes generate large courtyards towards the interior, letting daylight spill into all the spaces. Furthermore, thanks to the gentle undulations, the roof offers a low resistance to wind and facilitates the transversal circulation of air through the openings. Its form and dimensions – determined with the application of finite element analysis – has permitted creating a unitary space of some 195 meters in length and 145 meters in width containing the whole program, with no need for vertical partition walls to divide the space. The separation between the different functions is established through the manipulation of the horizontal plane, which rises and descends subtly with soft curves that help to delimit the different areas, emphasizing the sensation of openness and transparency and, at the same time, trying not to interrupt the spatial continuity and the fluid relationship established with the landscape.
The program – covering an area of 14,000square meters – comprises a library with a reception area, a multimedia hall, a breakout space and research rooms; an academic area with conference halls and the different university departments; several cultural facilities such as the exhibition hall, a multipurpose hall and a library; communal areas that include a foyer, the cafeteria, the restaurant and the shop; and finally, the service areas that include offices, archives, maintenance rooms and a large parking area... [+]
Cliente Client
École Polytechnique Fédérale de Lausanne
Arquitectos Architects
Kazuyo Sejima+Ryue Nishizawa/SANAA
Colaboradores Collaborators
Yumiko Yamada, Tetsuo Kondo, Yoshitaka Tanase, Takayuki Hasegawa, Rikiya Yamamoto, Hiroaki Katagiri, Osamu Kato, Yuki Tamura, Takashi Suo, Mizuko Kaji, Shohei Yoshida, Johanna Meyer-Grohbuegge, Naoto Noguchi, Louis Antoine Grego, Matthias Haertel, Julien Broussart.