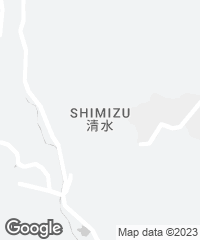 Inagawa Cemetery is located on a steep site in the Hokusetsu Mountain Range of Hyogo Prefecture, approximately 40 kilometers north of the city of Osaka. Adapted to the contour of the terrain, the cemetery is laid out across terraces. A monumental flight of steps divides the necropolis into two parts and leads up to the shrine located at the highest point.
The visitor center and chapel are designed as a transition from the outer world of the everyday to a quiet secluded space for contemplation. The entrance is an opening in the southeast facade – marked by a water trough – that frames a garden court and aligns with the grand staircase.
The program is formally arranged under a single, sloping roof plane, following the view line from the entrance to the top of the mountain, in the direction of the shrine. The various rooms are arranged around the inner court, but whereas the spaces of the visitor center open onto it, the chapel is set apart, in a silent gesture of introversion. Designed as an unadorned, abstract space with minimal heating, it offers a non-denominational place for meditation. Inside, the visitor's attention is drawn to the continuous rhythm of time, manifested in the natural indicators of daylight fluctuation and seasonal foliage changes. The courtyard garden is planted with species that echo the textures and palette of the Japanese meadow and woodland through a painstaking superimposition of grasses, shrubs, and wildflowers. At the diagonally opposite corner of the courtyard is the visitor center. Two large rooms at the lower end of the roof provide a facility for family gatherings and commemorations. The visitor lounge offers an informal area for resting and eating. The memorial room is a venue intended for formal feasts after rituals.
The structure is executed with reinforced concrete of an earth-like red tone – honed for internal floors and ground and sandblasted for walkway walls and soffits – giving an overall monolithic appearance.
A rill starts to carry water down the middle of the staircase from the top of the mountain directly towards the building. As it approaches the chapel, the running water slows and collects into a low trough, condensing the intensity of the processional course in a gesture that prepares the visitor for the more contemplative atmosphere of the sheltered courtyard.
Obra Work
Inagawa Cemetery Chapel and Visitor Center
Cliente Client
Boenfukyukai Foundation
Arquitectos Architects
David Chipperfield Architects London - David Chipperfield, (director director); Matt Ball, Tom Herre (directores de proyecto project architects); Mira Abad, Clemens Gerritzen, Amandine Kastler, Rik Nys, Patrick Ueberbacher (equipo de proyecto project team)
Colaboradores Collaborators
Key Operation Inc. / Architects (arquitecto asociados associate architect); Viabizzuno Srl (iluminación lighting); Marcia Iwatate + Kamimura Landscape Architects (paisajismo landscape architect); Hayashi Takuma Design Office (señalética signage); NUNO Corporation (textil textile); Jun Sato Structural Engineering (estructura structural consultant); ES Associates (instalaciones MEP consultant); Naoko Kawamura (gestor de proyecto project manager); Obayashi Corporation (contratación y ejecución contractor and executive architect)
Fotos Photos
Keiko Sasaoka, Katsu Tanaka, Edmund Sumner