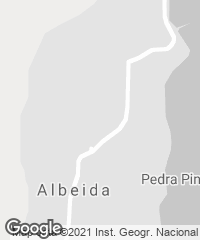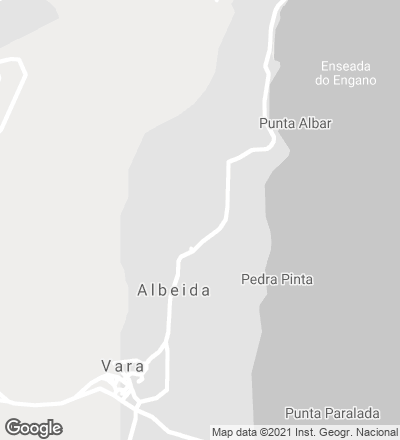 The client asked for a unique hotel project in Albeida, on a beautiful location at the source of the Muros i Noia estuary, in the parish of San Cosme de Outeiro, which is part of Outes, a municipality of A Coruña province. The project adds nine wooden cabins to the new hotel facilities and also undertakes the refurbishment of four traditional buildings, aside from recovering a humanized landscape, with a beautiful 'hórreo' (typical granary of Galicia) and masonry walls that gently outline the territory, now filled with deciduous plants.
The powerful history of the existing buildings – containing until just recently the residence and recording studio of a prominent Galician composer – and the care and preservation of the rich vegetation and the built territory, conditioned and at the same time enriched the approach to the project across several levels.
The first level, the more global one, permits approaching it from the section, which defines a first series of traces, with the objective of preserving the privacy within each construction without giving up the impressive views through the tree branches, with the Tambre River estuary in the foreground, the town of Noia further beyond looking out over the ria, and the Barbanza mountains as backdrop.
In the second level the intervention unfolds with the exact definition of the new buildings, their precise situation, observant of the plant life with which they will coexist, and also of the existing traditional constructions with which they will engage in dialogue. The supports of the light lodgings are integrated with the terrain without damaging the roots of the trees around them. The heights of the platforms, the paths of access and the arrivals are all clearly defined. Any arbitrary boundaries are erased and everything flows in a friendly conversation, because the natural and the artificial start a dialogue that refers to the past, rests on the present, and projects into the future.
Lastly, the exact definition of the building solutions evokes a chain of relationships: the timber frameworks provide a system in which each new step somehow hints at the previous one, at the different scales of intervention, from load-bearing structures to furnishing details. As if it were a music sheet, the different melodies evoke variations on a main theme, honoring the harps that filled this space with harmony for so many years. A musical order that is maintained and that defines the finishes and proportions...
Premios de Arquitectura y Urbanismo 2020 del CSCAE
[+][+]
Cliente Client
Do Artesanato CAC, SL, Renata Lema Turnes, Manuel Lema Sieira, Saladina Turnes Romero
Arquitectos Architects
Francisco Liñares + Alfonso Salgado. Salgado e Liñares arquitectos. Manuel Liñares (ingeniero engineer); Carla Agra (arquitecta de desarrollo software architect)
Equipo Team
Miguel Raposo (ingeniero técnico technical engineer); Castor Campos (arquitecto técnico quantity surveyor); Jaime Novoa, Abraham Viqueira, Marcos Beiras, Carlos Lousame (arquitectos architects)
Contratista Contractor
Tente Construcciones Modulares, Manuel Lema Sieira (ideólogo y maestro cantero ideologue and master stonemason); Sergio Santos García, José Ramón Lage Riomad, Manuel Lourido Nieto, Mario Rey, Manuel García Perol (carpinteros carpenters)
Superficie construida Floor area
545m²; 444m² (rehabilitación refurbishment)
Presupuesto Budget
958.000€
Fotos Photos
Héctor Santos-Díez, Roi Alonso