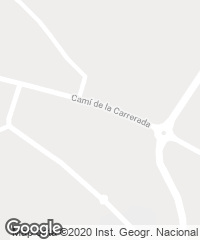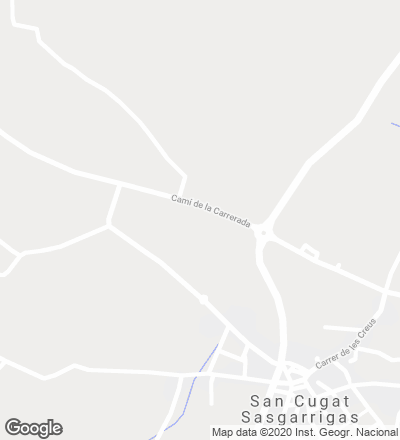 A long straight line serves as basis for the setting up of installations in a landscape of vineyards. The axis links the old house to the new complex, which is composed in a both rural and classical manner, through a chain of structures that is ordered along the axis and behaves more freely at the wings. Simple buildings in ceramic, brick and tile, with white details here and there, appear among the vineyards. The Chandon facilities seem to evoke both a 'masía' (a specifically Catalan type of farm) and a factory, a double inspira-tion in turn tackled by way of a strict game of construction.
Manufacture-wise this complex has elements in common withthe long chain of industries stretching along the Catalan country-side: the brick manor with two gable roofs, the large holes that turn walls into mere pilasters, the abundant facades and ornaments, which are reduced to arched lintels. And it is agricultural in its mud wall patios, the facade at the front of the roof and the low drying house.
The exact game consists of spinning along the axis an initial patio with two pavilions, in the way of a school building; a cloister-like patio and a virtual water garden over which float the access-providing structure —cottage or temple?— and the one containing the stairway —the glass box Oscar Tusquets likes to repeat. The ambivalent game appears in the two pavilions forming the ensemble's image on the landscape. The use of layers on the facade instead of the ceramic pediment makes the brick buttresses an adornment, in the manner of unnecessary peristyles of such temples on the horizon.
Laminated wood forms the interior layout of these brick boxes, adding its peculiar color thereto. Large lights and props are achieved through pieces of steel, which gird the thick beams of gummed wood and act us intermediary between the dark frame-work of the ceiling, with its wood and the undulating support of the exposed roof, and the maze of barrels and conduits scattered around them. With its multiple references, the project for Chandon is essentially a composition of roofs over the landscape... [+]

Cliente
Chandon, S.A. (Moet et Chandon).
Arquitectos
Oscar Tusquets y Carles Díaz con Eduard Permanyer y Enric Torrent.
Consultores
Maria A. Roger (aparejador); Bet Figueras (paisajista); J.G. & Asociados (ingenieros).
Contratista
Agroman, S.A.
Fotos
Hisao Suzuki.