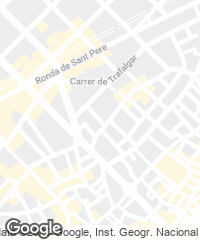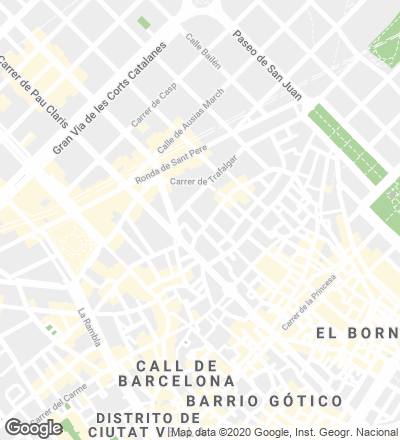 To renovate the Palau de la Música Catalana seemed an impossible mission given its situation within the old building raised by the Art Nouveau architect Lluís Doménech i Montaner. Loaded with tradi-tion and history, it had in the course of time been badly tampered with. And loaded too with effusive fin-du-siecle vestments, both inside and out, it seemed a most difficult task to work on it without amputating its romantic gestures and meticulous decor. Neverthe-less, Tusquets's studio had that special formula that would permit a rethinking out of the use of this peculiar concert hall without having to move to a new building. The rescue of the Palau was undertaken with its immediate surroundings in mind, through a surgical operation on the compact block of the old quarter already sectioned previously by the opening of Via Laietana. In an exercise on context, Tusquets maintains the complexity of the block but bores holes and vacuums here and there for the sake of the Palau: a new access for the public appears over the old lighted patio, the patios eaten up in past quests for more useful space are recovered. Whatever shortage of space there is is now solved by commandeer-ing part of the church of San Francisco de Paula. Its shrinking, whereby half the nave becomes a new round apse, allows the Palau to extend its services.
Such extension presents problems of style, which are neverthe-less solved by way of an exact superposition of new elements, like the glass wall and the new staircase fitting out an entire storey for the public, and also through the addition of a new architecture in brick and vertical rhythms. One guesses how Tusquets designed with restraint at the start to later take more liberties. It is as ifDoménech's mix of constructive rigor and anecdotical romanti-cism had infected Tusquets.
The church is recomposed with a splendid degree of skill; the aim was to achieve a perfectly unfinished building. If the church is a classical remake, the Palau is modem, erected, as it is, over an almost inevitable Cartesian scheme by Tusquets which neverthe-less includes, as if to placate Doménech, a series of round details, apse, lantern and tower, all these in turn defining the new facades of the old Palau at the heart of Barcelona... [+]

Cliente
Consorci del Palau de la Música Catalana.
Arquitectos
Oscar Tusquets y Carles Díaz con Ignacio Parido y Lluís Clotet; Enríe Torrent, Eduard Permanyer y Pep Palaín.
Colaboradores
Juan Bordes (esculturas); Valldepérez (vidriería).
Fotos
Hisao Suzuki.