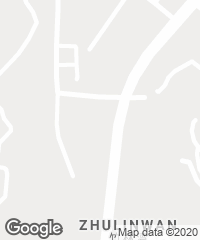 The starting point for this project located in Taoyuan Park – in Chongqing, right in the heart of China – was fusing the building with the undulations that characterize the topography of the place. So instead of posing an 'object' on an abstract plane, an effort was made to relate the architectural form with the landscape. One of the keys to merging artificial and natural was the use of green roofs and facades, which do much to blend the construction with its surroundings while improving the thermal insulation of the building's enclosure.
A smooth flow between interior and exterior was another objective of the project. A continuous roof connects the pavilions in a single volume, ascending and descending to echo the slopes of the terrain. It also serves to frame two courtyards: a garden and a green plaza. The qilou (house-terrace) is a frequent typology in Chongqing's traditional architecture, thanks to the region's climate, and it has been incorporated into the building's system.
Finally, the pavilions have their own atriums, brightened up by skylights. Openings, windows, cantilevers, and corridors all work to dissolve the limits between inside and out.
Obra Work
Centro comunitario Taoyuanju Community Center
Cliente Client
Shenzhen Aviation City
Arquitectos Architects
Vector Architects / Gong Dong (socio partner); Nan Wang (director de proyecto project architect); Xiaokai Ma (dirección de obra site architect); Jiajun Chen, Xiangdong Kong, Kaishen Chang (equipo team)
Colaboradores Collaborators
Congzhen Xiao (estructura structure); LAUR Studio (paisaje landscaping); China Ctdi Engineering Corporation (LDI)
Superficie Built Area
10.000 m²
Fotos Photos
Su Shengliang