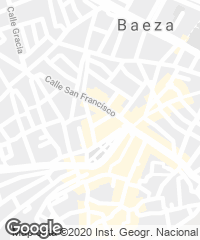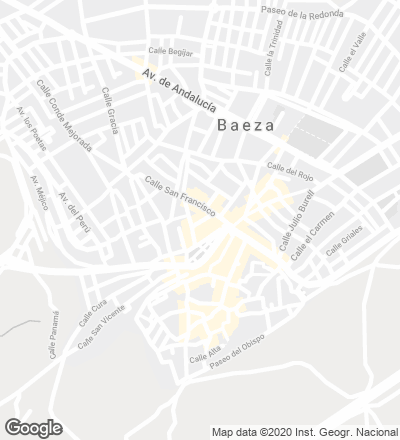 The intervention carried out in Baeza included the restoration, refurbishment and extension of the old Town Hall. The complex, located in the historic center, had a Renaissance style attributed to the Vandelvira school andma stately staircase that had to be maintained. Along with these elements there were a series of extensions that were in a bad state and had scarce interest. 
The project for the extension, restoration and refurbishment of the old Town Hall of Baeza has been conceived as an additional layer in the continuous process of change the building has undergone over the years.
A constant concern underlies the whole development of the project for the Town Hall, namely, what kind of relationship should be established between the new pieces and the historical building. The transformation of the complex has been understood as part of a long process of change, in which it is set forth as yet another stratum, as the last sediment left by time in the building. The notion of 'durée' proposed by Henri Bergson was an essential inspiration from the outset. According to this author the ultimate reality is neither the 'being' nor the 'changing being', but the continuous process of change, the 'durée'. The change would thus be, for architecture, the substance itself, and has been conceived as such in the Baeza project, thinking about the additive condition of the situation and building another stratum. 
While the exterior of the building has maintained its original appearance, the interior uses more modern materials and finishes, like the large glass surfaces or the chestnut tree frames  of different sizes. 
The strategy used was the following: removing the added elements, accepting the historical building as an unfinished element and wrapping it with new structures that highlight the existing. The new structures extract the nature from the urban fabric, as if the city grew spontaneously, articulating itself as a continuum of solids and voids. For this reason, the layout of the courtyards in the new spaces is essential, and they carefully combine varied elements: pumiced stone and worn out walls, glass and wood, water and cypress trees. In Baeza, a city built basically with stone, the white and rammed earth walls appear just occasionally. The old monument is made of stone, and in tune with the surroundings, the white is the new element that revalues the existing.
The creation of voids, inspired by the layout  of the urban fabric,  are as important here as the built elements. The variety of materials used in these spaces contributes to creating  a calm atmosphere. 
On a functional level there are three clearly differentiated areas. On one hand the preexisting structures: the historical building, which contains the representative and political part (assembly hall, mayor's office, political groups, exhibition and conference halls). On the other, an office container, public areas and customer service areas. The third zone is the void, a new public space that organizes the circulation in the building and also serves as waiting area.
Cliente Client
Junta de Andalucía, Empresa Pública de Suelo de Andalucía, Ayuntamiento de Baeza
Arquitecto Architect
Iñigo de Viar Fraile
Colaboradores Collaborators
Iñigo de Viar Fraile, Jesús Martín Clabo y Jose Luis Martín Clabo (dirección técnica site supervision); Luis Enrique Tajuelo Sánchez (arquitecto técnico quantity surveyor)
Contratista Contractor
Dragados
Fotos Photos
Fernando Alda