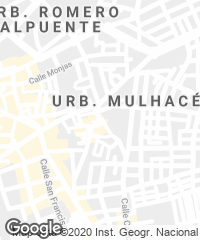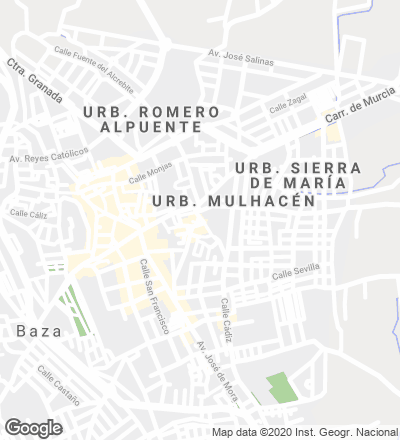 The Arab baths of the city of Baza, in the province of Granada, are one of the most valuable examples of Almohad architecture in the Peninsula. The restoration of the monument is based on four aspects:?the scale of the object, on its own and in relation to the urban fabric; light, as a key element in the perception of the interior spaces; water, as an element that characterizes the baths and as an intangible and evoked material; and the materiality of medieval construction, characterized by the thickness and massive nature of its building systems, and on its yearn to last in time.
This allows to recompose the proportions of the built volume and to reconfigure the surrounding streets, because the baths used to be buried and decontextualized. Through light the project tries to achieve the spatial qualities of the halls in their original state. The size, form and position of skylights in the superposed building omit solar glare and guarantee the entry of light through the star-shaped skylights of the bathroom vaults, present in all of them except two, which have been rebuilt. As for water, in the central part of the hot room (oven) the floor surface has been removed to be replaced with a glass layer that shows the remains of the structure and that imitates the reflections of the baths. A reduced selection of three materials underscores the contrast between old and new: concrete (as a replica of the material character of the medieval construction), steel and glass.
The new building draws inspiration, thereby, in the spatial qualities of an Arab bath, in which light, water, darkness and steam recreate a special atmosphere. The guideline is the respect for the original elements, leaving some traces of the passage of time, like the earthenware jars of the cellar. The simple functional organization allows recovering the lost 'maslaj' courtyard or resting room. The door of access, with a corner entrance in the same place as the original one, the roof structure (a Serlio-type slab), the letters and the handles are the only references to Arab tradition. Only the essential structural elements have been restored to ensure stability and a proper spatial reading of the spaces that have undergone consecutive refurbishments. The vaults affected by the dwelling that was built on top of them were rebuilt using original materials and techniques, with the arches and passageways, of which exact traces remain, as well as the pavements, following the conclusions of the archaeological research.
Cliente Client
Consejería de Cultura de la Junta de Andalucía
Arquitectos Architects
Francisco Ibáñez - Ibáñez Arquitectos S.C.
Colaboradores Collaborators
Fernando Tomás (arquitecto técnico quantity surveyor)
Consultores Consultants
Maryelle Bertrand, José Sánchez Viciana (arqueología archaeology)
Contratista Contractor
Freyssinet, S.A.; Ontiveros S.A. (estructuras y cubiertas metálicas structure and metalic roofs)
Fotos Photos
Fernando Alda