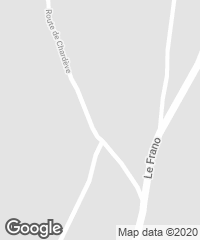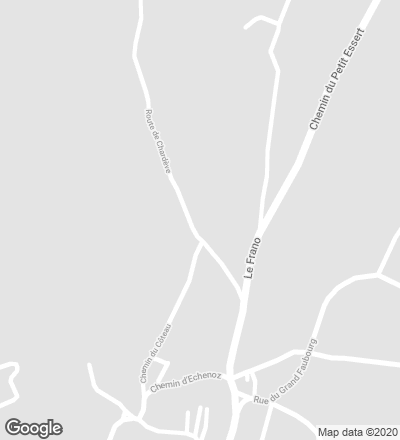 The Jan Michalski Foundation is a Swiss organization whose mission is to foster literary creation and the practice of reading. The foundation holds a small complex at the foot of the Jura Mountains, where it develops residency programs for writers and artists. It is distinctive for a biomorphic concrete canopy from which a series of individual houses, by different architects, are suspended.
The project designed by the studio of Kengo Kuma – a family house which would be part of the foundation – is a faceted, cocoon-like volume. The triangular planes help stabilize the structure, which hangs from the vertices. This form defines a gradual domestic space, where the rooms are connected by a side corridor that runs between the two ends.
The facade is covered with white steel sheets, with a permeable wood enclosure. This second skin is made of two different types of wood pieces, manually cut in different dimensions, of larch and oak wood (untreated so that they can age with the house). This rough and heterogeneous image contrasts with the refined and continuous surfaces of the interior walls and ceilings, clad with larch plywood panels. 
Obra Work
Suspended Forest
Cliente Client
Jan Michalski Foundation
Arquitectos Architects
Kengo Kuma & Associates; Kengo Kuma, Matthieu Wotling (socios encargados partners in charge), Silvia Fernández, Paolo Amato
Consultores Consultants
Muttoni & Fernandez ingénieurs conseils (estructura structural engineer); Sorane (climatización HVAC); Louis Richard ingénieurs conseils (electricidad electrical engineers); Olivier Veuve (tejas exteriores de madera craftsman for exterior wooden tiles)
Contratista Contractor
Losinger Marazzi
Superficie construida Built-up area
120 m²
Fotos Photos
CAPimagest