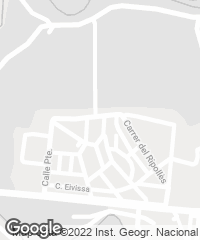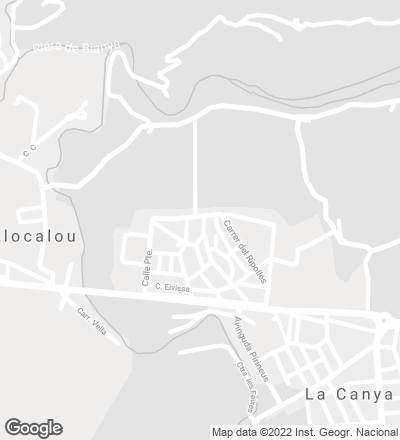 Standing at  a bend of the road that connects Camprodón with Olot, the town of La Canya is growing in residential developments that are not very different to those surrounding great cities. But due to its location in this rural region within the province of Gerona, very often the building types of the new constructions make possible the traditional coexistence of varied uses under the same roof, as is characteristic in small towns. In the outskirts of this village, the dwelling occupied by a blacksmith and a hairdresser – situated in the residential area of La Roureda –houses the private rooms of the couple and the hairdressing salon in one compact volume.
Formed by two interlocked parallelepiped, the house acquires a large domestic scale that affirms its double purpose of being at once home and workplace. The lower floor of the white prism houses the public area, and the upper level is occupied by a dwelling that opens onto the faraway views with a large metallic conservatory. A large entrance hall traverses the ground floor of the house giving access to the garage and the hair salon, visually connecting the street with the rear garden. The staircase – divided in three symmetrical volumes as the public area – lands on this open threshold that lies half a floor beneath the access road level. The void that crosses the ground floor corresponds in the upper level with the terrace and a large living room flanked by the rest of the rooms, of smaller size, fit out as bedrooms, kitchens and bathrooms. The windows of all the rooms are gathered to the north and south in two strips framed by the metallic box of the conservatory, turning the house into a raised watchtower that reveals the family's business activities from a distance.

The large covered threshold crosses the lower part of the house, serving as a hallway to access the salon and the dwelling. On top of this void, the upper floor terrace is connected to the main living room.
The construction underlines the project's clear volumes. A cladding of limestone from Cabra encases the main building, which supports the metallic tube structure of the conservatory. Plates of core-ten steel are welded to this structure that accentuates the desired abstraction. The rectangular plates that fence in the premises are made out of this same material, possibly an allusion to the owner's profession. The reduced dimension of the frames merges the window openings in a single glazed plan, blurring the interior partitions of a construction thought out to be suitable for both living and working with all the advantages of the countryside.
The clear volume of the house relies on two materials: the limestone that encases the main building and the core-ten steel plates used to fence in the premises and as cladding of the conservatory structure.
Cliente Client
Carles Plujá & Lidia Cervosa
Arquitectos Architects
Rafael Aranda, Carme Pigem & Ramón Vilalta
Colaboradores Collaborators
M. Subirás; P. Rifá (aparejador quantity surveyor); A. Blázquez, LL. Guanter (estructura structure)
Fotos Photos
Eugeni Pons