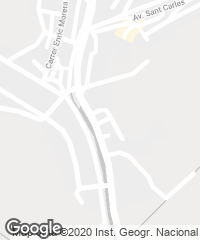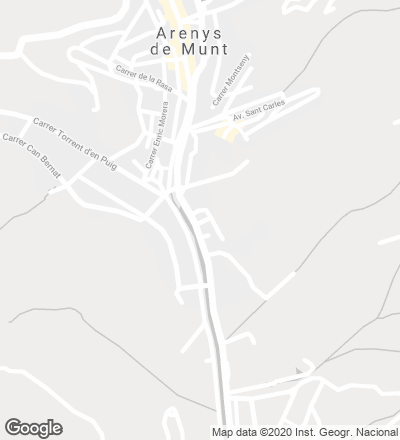 In the Catalan county of Maresme, the small municipality of Arenys de Munt is located 45 kilometers from the city of Barcelona, in the northeastern end of the province. With an important textile industry and a growing service sector, the population, of around 8,500 inhabitants, has increased significantly over the past years.
The project is the result of a competition held in 2006, consisting of the extension and refurbishment of a private center, managed by the the Therapeutic Community of Maresme for the treatment of mental illness. The existing facility, inaugurated in 1993, consisted of a principal building and two separate ancillary volumes. The proposal joins the two ancillary volumes maintaining their use as workshop on ground floor and adding the rooms of the first floor. In this way the building is read as a single L-shaped volume that engages in dialogue with the main building. Between both volumes a central courtyard becomes a gathering place and the main exterior space of the complex.
The functional program defined by the property foresaw the extension of the two auxiliary buildings by covering the courtyard that separates them. The project proposes a circulation system/corridor of access to the different workshops and the rooms on the first floor that wraps the central space of the courtyard, covered by a lightweight envelope. This corridor functions as a transition between the interior of the workshops and the courtyard. Including these rooms in the existing program will allow concentrating the internal and management activities of the main building, and giving atients more spaces inside the new building.

The project establishes a clear differentiation between what is kept and what is rebuilt. In this way, the facades and pitched sloping roofs of the buildings that are maintained are refurbished, limiting the interventions to a minimum.
The central courtyard, that links the different volumes and around which all the spaces in the center are organized, is partially protected by a lightweight roof, a sort of pergola, that shelters it from the sun and the rain. 
On the other hand, the exterior T-shaped gallery that joins the volumes acts as a corridor between the different rooms and is tectonically different from the previous one, being held as it is by a metallic structure covered with sandwich panels. The new addition has been built with dry construction methods, with semi-industrial materials that manage to turn the corridor into a filter between the rooms and the exterior.
The project includes  the interior refurbishment of the old building, of some 1,000 square meters, and the extension, in  the form of an annex, through an intervention that adds twelve new rooms to the center. 
Cliente Client
CTM, Comunitat Terapèutica del Maresme
Arquitecto Architect
Josep Miàs
Colaboradores Collaborators
Adriana Porta, Silvia Brandi, Fausto Raposo, Daniel Montes, Nuno Marques, Sebastián de Iruarrizaga, Alfonso Abé, Christian Giovanetti, Giovanni Galdieri, Gabriele Mura, Laura Pomesano; Carles Bou (arquitecto técnico quantity surveyor)
Consultores Consultants
BOMA, Anabel Lázaro (estructuras structures); PROISOTEC, Josep Masachs (ingeniería engineering)
Superficie Floor area
720 + 1000 m²
Presupuesto Budget
<1.000.000 euros
Fotos Photos
Adrià Goula