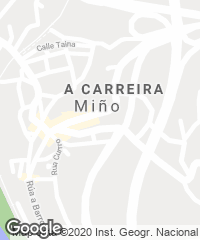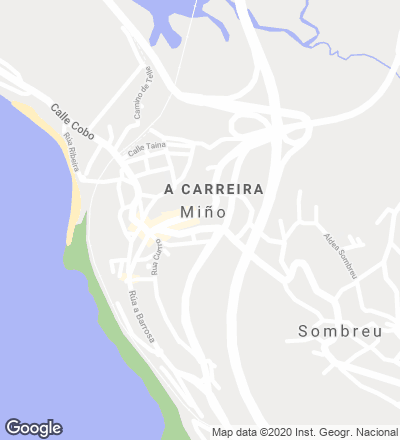 The urban space in which the new health center was to be built was still changing at the time its design was undertaken. While some of the adjoining plots had constructions that were to be demolished and others whose height would foreseeably increase during future refurbishments, other plots remained empty. Aiming to define an unchanging physical context, the new center creates a continuous north-south courtyard – partially buried because of the unevenness between the front and rear streets of the rectangular, narrow and elongated plot – placed between walls of wood, concrete and metal. It is in this particular landscape where it spreads the necessary pieces to house the program.
The project tries to control the nearby environment of a neighborhood under development by creating a landscape of its own: the health center is arranged around a north-south patio, its scale defined by the pieces crossing it.
The building is accessed from the rear street through a sloping footbridge which spans the courtyard. From here the building unfolds linearly in the same direction as the courtyard, and the halls appear gradually, as if they were treasures emerged after an excavation. The access level accommodates the general services (reception, administration, social services), and the upper and lower floors the doctor's offices and waiting areas. On a second floor beneath the access level are the local police premises, that are reached directly from the lower street. Each floor has a courtyard on either side; in the two upper levels, part of the floor plan shifts as a sort of bridge until it reaches the party wall, crossing the void and housing spaces that make the most of the natural light, such as the library or the resting lounge for doctors.
The longitudinal facade combines zinc sheets with polycarbonate panels that qualify the relationship with the exterior by detaching the domestic context of the neighboring plots and turning it into an abstract composition in white (polycarbonate), green (vegetation) and wood (frames). In the interior, wood latticework is combined with bands of horizontal concrete, and the wood pavement with another of gravel with parterres, once again stressing the abstract and artificial character of the created landscape.
The wooden latticeworks superposed to the party walls, the formwork in horizontal concrete bands, the polycarbonate facade and the sand and gravel parterres generate an abstract and introverted atmosphere.
Special attention has been paid to the thermal qualities of the building: in winter the chimney effect is cut off and the greenhouse effect activated, and the polycarbonate and thermal clay walls retain heat and spread it in the interior; in summer, the courtyard favors cross ventilation, and the refreshing air in the partially shaded area cools the remaining space, so reducing energy consumption.
Cliente Client
Xunta de Galicia
Arquitectos Architects
Jesús Irisarri, Guadalupe Piñera
Colaboradores Collaborators
Sonia Alvarado, Fátima Iglesias, Marcelino Pichel; Sancho Páramo, Sandra Valverde (aparejadores quantity surveyors)
Consultores Consultants
Antonio Reboreda (estructura structure); Ana Mª Vigo, Manuel Lopega (instalaciones mechanical engineering)
Contratista Contractor
Orega
Fotos Photos
Juan Rodríguez