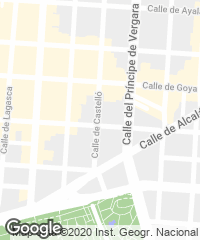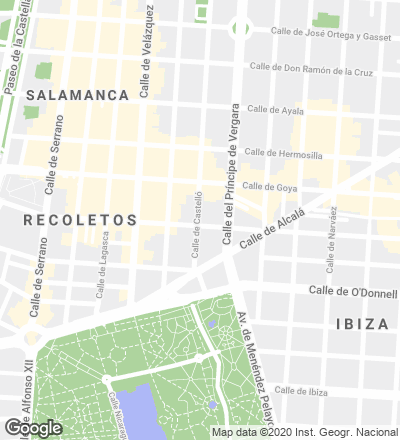 The Botín Foundation's new headquarters in Madrid takes over a 1920 industrial building by the architect Gonzalo Aguado, used for decades as a silversmithing factory and subsequently as a furniture store. The basic idea behind the intervention was to restore the building's former industrial character, and also its interior's luminous atmosphere, through operations of different nature. On one hand this involved reopening the windows that had been bricked up, as well as the original skylights. The inside of the building would thus again be bathed in natural light. These measures were complemented by the creation of a double-height atrium that connects the entrance area to the upper floor levels and is crowned by a large open lantern between the roof's steel trusses. Wood clads the walls of the atrium, as it does the floor.
The program is distributed with clarity around this atrium. The ground floor contains areas open to the general public, and has been treated as a modularized space with mobile partitions that can be adapted to changes in the program. For its part, the upper story accommodates more private zones for the management and administration of the foundation, and it is really a huge diaphanous shed directly covered by the structure of the industrial trusses and protected by the original brickwork walls of the building.
Obra Work
Sede de la Fundación Botín Botín Foundation Headquarters in Madrid.
Cliente Client
Fundación Botín.
Arquitectos Architects
MVN Arquitectos / Diego Varela de Ugarte, Emilio Medina García.
Colaboradores Collaborators
A. García del Rey, L. Sánchez, M. Pascual, A. Castilla; M. Lamela (arquitecto técnico quantity surveyor).
Consultores Consultants
Juan Luis Líbano (interiorismo interiors); Ingenor (ingeniería engineering); Luis Vallejo (paisajismo landscaping).
Empresas Suppliers
Techlam/Levantina (revestimientos cerámicos ceramic claddng); Schindler (ascensores elevators); Vitra (mobiliario furniture).
Fotos Photos
Alfonso Quiroga.