James B. Hunt Jr. Library., Raleigh
Snøhetta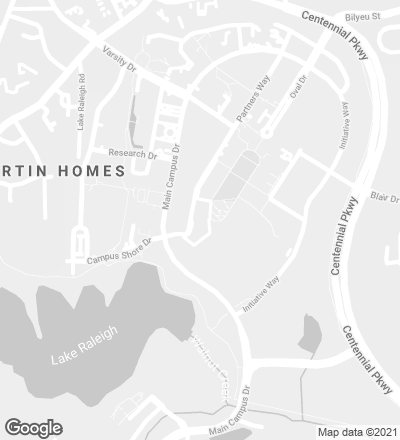 The Library redefines the use of University library spaces by balancing the existing needs with emerging technology and collaborative learning teaching methods. Generous open spaces connect all floors of the library and open stairs emphasize an interactive and social environment alongside more focused study areas. A wide variety of study and learning environments and technology-focused experimental labs go beyond the now ubiquitous model of the learning commons. 'Disruptive' learning spaces with colorful, dynamic furnishings exist adjacent to more traditional study rooms. This markedly contemporary building contrasts with the neo-classical character of North Carolina State University campus. The use of an automated book retrieval system allowed for two million volumes to fit in one tenth of the area needed for traditional open stacks, allowing more of the budget to be used for learning spaces. Many sustainable design features are integrated into the building, including fritted glass and a fixed external aluminum shading system that helps diminish heat gain while maximizing views, and the ceiling mounted active chilled beams and radiant panels that provide heating and cooling.
Client
North Carolina State University
Architects
Architect, Landscape & Interior: Snøhetta
Consultants
Structural: Stewart Engineering, ARUP.
MEP: Affiliated Engineers
Contractor
Skanska
Surface area
21.367 m²
Photos
Jeff Goldberg/Esto, Mark Herboth