National September 11 Memorial Museum Pavilion, New York
Snøhetta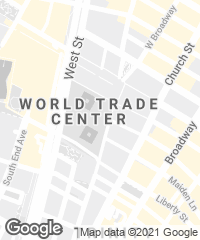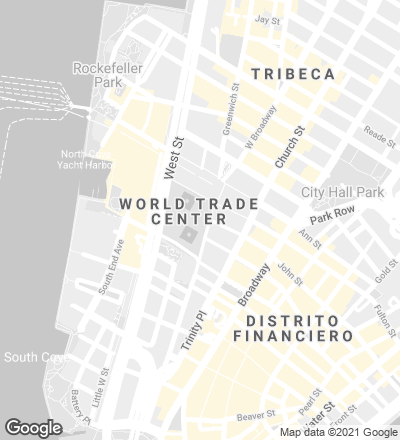 The faceted pavilion of access to the only building that has gone up until now (the National September 11 Memorial Museum) in the urban and emotional void left by the Twin Towers after the terrorist attack embodies a careful reaction to the horizontal character of the plaza. Its alternating glass and mirror facades capture and reflect the changing seasons and the visitors to the Memorial, melding the volume with its environment throughout the year. Inside the pavilion, the three volumes are visually connected through an atrium that is presided by two structural columns rescued from the fallen towers, which mark the site with their own profound and aesthetic gesture although removed from their former location and function. It is a space of transition that joins the exterior light of the memorial with the underground darkness of the museum, a connection it reivindicates with the tilting exterior structure as well as the glass surfaces that clad it. Though during the construction the program has changed several times, it has always remained a cultural facility dedicated to visitor comfort and orientation, containing a cultural program with an auditorium and restricted areas for the families of the victims.
Client
National September 11 Memorial & Museum
Architects
Architect & Interior: Snøhetta.
Architect of Record: Adamson Associates International
Collaborators
SMEP: Buro Happold. Facade: Front Inc. Blast: Weidlinger. Lighting: Fisher Marantz Stone.
Contractor
Lend Lease
Surface area
5.000 m²
Photos
Jeff Goldberg/Esto