Calgarys Central Library (project stage)
Snøhetta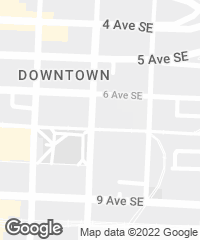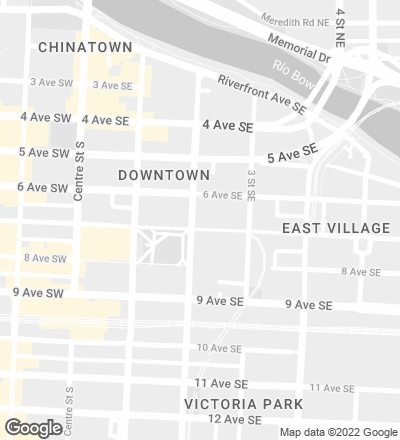 Convinced of the importance of engaging the community from the outset, the design for the city's new library building was completed after two years of conversations with the local community. The new facility, built over an existing Light Rail Train line, is a technologically advanced public space for innovation, research and collaboration. It is located between Downtown Calgary and the East Village, and connects the two neighborhoods by way of a wood-clad arched entrance and an urban landscape transformed into a topography of squares and terraces. Inside, the lobby with its sunlit atrium marks the starting point of a visit to the library. The program is organized so that the more engaging public programs are on the ground floors, and quieter study areas are on the third and fourth floors. The facade utilizes a unique geometry and distribution of clear and fritted glass openings to control desired daylight levels for the interior spaces: highly transparent zones attract public interest while closed areas provide more focused study spaces. Construction is expected to be completed in 2018.
Obra Work
Nueva Biblioteca Central, Calgary (Canadá)
New Central Library, Calgary (Canada)
Cliente Client
Canada Municipal Land Corporation (CMLC) + Calgary Public Library
Arquitectos de diseño, de interiores y de paisaje, gráficos y cartelería Design, interior and landscape architects, graphics and wayfinding
Vanessa Kassabian, Michelle Delk, Dennis Rijkhoff, Ben Matthews, Justin Shea, Samuel Brissette, Mia Kang, Anne-Rachel Schiffmann, Craig Dykers, Martin Gran, Sofie Platou, Kim Andre Fosslien Ottesen
Arquitecto ejecutivo y arquitecto paisajista asociado Executive architect and landscape associate architect
DIALOG
Ingeniero de estructuras Structural engineer
Entuitive
Civil Civil
Delcan Corporation
Mecánica Mechanical
DIALOG
Electricidad Electrical
SMP Engineering
Contratista Contractor
Stuart Olson
Acústica Acoustics
FFA Consultants in Acoustics and Noise Control Ltd.
Audiovisuales IT&AV
McSquared System Design Group Inc.
Seguridad Security
SMP Engineering
Cerramiento exterior Building Envelope
Building Envelope Engineering Inc
Asesor de costes Cost Consultant
Hanscomb
Consultor ejecutivo de gráficos y cartelería Executive graphics and wayfinding consultant
Entro
Imágenes Images
© MIR & Snøhetta