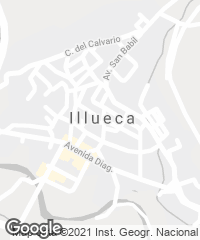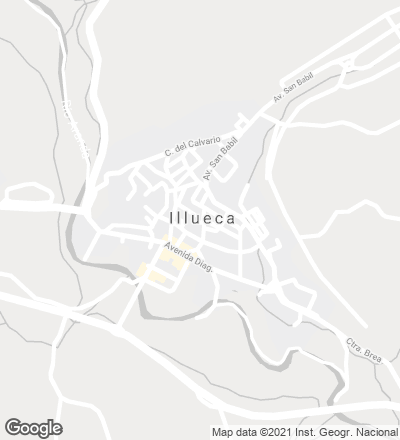 Illueca is a town located in the western part of Zaragoza, and is the administrative center of Aranda, one of the least populated areas of Aragón. To prevent depopulation and provide leisure activities, the town council called a competition to build a theater on the site of the old cinema. The volume wraps up the block along the east boundary of the town center, attached to housing on the northern side.
The project's key objective was to blend the required volume into the historic fabric of a rural town. In keeping with the small scale of the context, the auditorium is broken down into four fragments – stage box, seating area, lobby, service area – with pitched roofs and different heights and orientations. This operation reduces its scale and creates an interplay of staggered volumes in allusion to the forms found in local constructions and varied ways in which they overlap in the historic residential fabric, which rests on uneven land. The intervention completes the profile of the historic center without altering it.
The structure is built with red clinker bricks – rounded off with copper roofs –, evoking the pottery traditions of the area, and blends the building with the tones of the surrounding constructions, in the color of sandstone of the local quarries, and used also on the stone base that adapts to the unevenness of the site, with 2.50 meters of height difference. The project explores the expressive possibilities of brick in different formats: lattices, brickwork, lintels, acoustic pieces...
The building is organized around the main hall and its circulations and accesses, at different levels. The hall, for 224 spectators, contains continuous audience seating with different areas: a gently sloping seating area, a sloping plane that connects the lobby level with the first floor, and balconies on the upper level.
Inside, different voids, openings and light entrances articulate the relationship between the four exterior volumes, differentiating the spaces of access and circulation – open, connected visually and spatially – of the closed hall. In the first, light filtered through ceramic lattices, windows and skylights, creates a changing atmosphere throughout the day. The timber frames offer views of the historic center. At night, the light coming from the building reveals its activity as performance venue.
Cliente Client
Ayuntamiento de Illueca
Arquitectos Architects
Magén Arquitectos. Jaime Magén, Francisco Javier Magén
Colaboradores Collaborators
Marta Aguado, Pilar Giménez, Irene Arrieta, Clara Ordovás (arquitectas architects); Gabriel Fraj (arquitecto técnico quantity surveyor); José Ángel Pérez Benedicto (cálculo estructural structural calculation); Sergio Torné Darriba (ingeniero industrial industrial engineer)
Contratista Contractor
Construcciones y Obras Victorino Vicente SL (fases 1-2 phases 1-2); Proviser Ibérica SL (fases 3-4 phases 3-4)
Superficie construida Floor area
1.286 m²
Presupuesto Budget
982.246 € (PEM)
Fotos Photos
Rubén P. Bescós