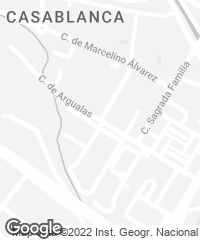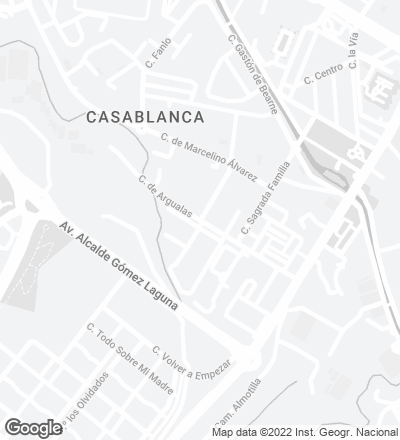 The Miralbueno-El Olivar sports complex has its origin in the purchase of two estates, in the 1960s, and the project to build two swimming pools and a park, commissioned to the architect from Zaragoza José Romero. Later on, the farmhouse was enlarged and turned into a summer bar. In 2007, with the extension of the facilities to the south, this building came to occupy the center of the new lot, at the crossroads of several internal paths, surrounded by green areas. The initial plan considered its refurbishment and extension, but the poor state it was in, and the growing program requirements, made renovation inadvisable and encouraged to raise a new building.
Conceived as a meeting point, the project explores the concept of pavilion surrounded by green areas. The formal proposal materializes the network of paths, which trace the movement of users. By contrast to the previous situation, whereby the original building was surrounded by pergolas for a cafeteria, the new building shapes an exterior loggia that links up with the different routes, inviting users in and favoring interaction.
The openings and the unfolding of the concrete walls form this interstitial space, like a covered outdoor zone that wraps the interior, and establishes connections that reactivate the circulation routes in the center. This loggia makes it possible to put tables and chairs outdoors but under a roof, minimizing the visual impact of the hospitality establishment. The form of the openings – with the resulting shadows – and the framed views over the trees preside this space.
The layout of the walls addresses the movement around the building and the access points from each side, while the arches establish references with the voids of the load-bearing walls in the old building. The ground floor curved walls favor the concave/convex relationship between the exterior and interior of the loggia, and define the perimeter of the first floor terrace – consequence of the facade setback –, with views of the garden and sports area.
Materially, the building is characterized by the contrast between the mass of the reinforced concrete walls – with different geometries –, and the smooth glass surfaces over curtain walls. In the interior facade of the ground floor, the enclosure of the opaque areas is of extruded aluminum. The interiors are neutral and bright, with sound absorbing aluminum ceilings in the rooms. The different areas – interior and exterior – respond to the idea of creating comfortable spaces for gathering, in an open and dynamic place.
Cliente Client
Estadio Miralbueno-El Olivar
Arquitectos Architects
Magén Arquitectos (Jaime Magén, Francisco Javier Magén)
Colaboradores Collaborators
Irene Arrieta, Clara Ordovás, Daniel Lozano, Marta Aguado (arquitectos architects); Gabriel Fraj García (arquitecto técnico quantity surveyor); Ingeniería Zaro/Enrique Zaro, Adán Piñero (ingenieros engineers), José Ángel Pérez Benedicto (estructura structure)
Contratista Contractor
Grupo Los Sitios
Superficie construida Floor area
1.535m² (+370m² porche porch)
Presupuesto Budget
1.143.164€
Fotos Photos
Rubén Pérez Bescós