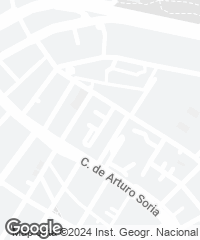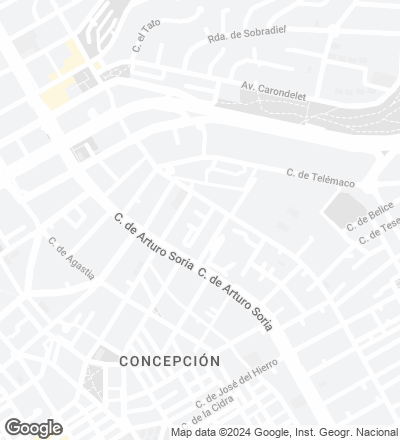 Play-time is a project for seven short-term rental apartments in the Madrid district of Ciudad Lineal. The developer chose the place with the idea of searching for 'an oasis in the middle of the city,' and the project intends to intensify that condition.
With a second phase under construction, the project is conceived as  an urban oasis, wrapped in a green facade.  The displacement of the plants makes it possible for each house to have  its own terrace. 
The building's shifts ensure that each apartment has its own terrace, and its own perimeter garden. The apartments, two per floor, rest on a vertical core – with elevator and installations – independently, so that they can be freely oriented, limited only by the urban conditions and the staircase that spirals up along the perimeter, and to which they give their back. The result is seven 'cabins' on a tree, surrounded by over forty species of climbing plants, chosen according to orientation, whether they are deciduous or perennial, the color of the leaves and fruit, the blooming period, fragrances, and textures. In this way, the vegetal tapestry provides the essential architectural functions of the enclosure (solar and hygrothermal control, of vision and privacy), as well as a whole repertoire of sensory experiences. In this way the project reflects the aspirations of the developer and disciplinary obsessions: the vertical garden, the spiral organization, typological subversion, the apparently free form of the envelope...
The apartment units  are independently arranged over a vertical core. In this way they can be freely oriented, determined only by the conditions of the urban surroundings and by the perimetral stairs. 
The building has a structural truss enclosure of tubes measuring 159 millimeters in diameter and variable depth, with a horizontal framework of laminated steel beams and composite decking that rests also on the interior reinforced concrete core, located at the gravity center of the volume.
The steel sheet jardinières are placed along the perimeter corridors. From there the plants, more than forty species chosen in accordance with orientation, reach the structural enclosure and climb up the metal mesh.
The exterior enclosure, freed from any load-bearing role, has running windows staggered along its entire perimeter. This provides privacy in the bedrooms with regards to the corridor and maximum opening at the corners by the terraces. The finish combines glass with sunfilter and dark monolayer mortar to achieve a more even appearance and better controlof sunlight; all this with operable aluminum windows and fixed glass with concealed rebates. Between the enclosure and the structural envelope there is a perimeter space for corridors and stairs and for maintenance, with steel sheet planters under a raised pavement of tramex or dais, depending on their location. Through the space between the pavement and the jardinières the plants reach the structural envelope, climbing up a mesh of 8 millimeter rods following the variable geometry of the structure. 
Cliente Client
CYRA 8
Arquitectos Architects
Elena Orte y Guillermo Sevillano (SUMA)
Colaboradores Collaborators
Bárbara Rodríguez, Luis Quintano (arquitectos architects); Rita Álvarez-Tabío (becaria intern)
Consultores Consultants
Nuria Sáiz (arquitecta técnica quantity surveyor); Julio González (fachada vegetal vegetal facade); David Izquierdo, Jesús Huerga (estructura structure); Raúl Romero, Antonio Contreras (instalaciones mechanical engineering)
Contratista Contractor
Diezma Rosell Construcciones S.L.;
Sando-Comeut (estructura structure)
Superficie construida Floor area
908 m²
Presupuesto Budget
840.000 € (925 €/m²)
Fotos Photos
Jesús Granada