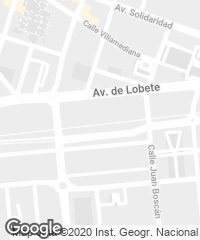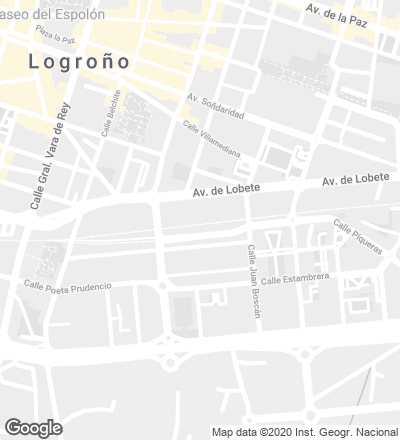 The result of a competition won in 2006, the intermodal station of Logroño was part of a much larger urban plan to bury the railway line as it traversed the capital of La Rioja region, and which also involved creating a large linear park and five residential towers.
The train station with underground platforms, built between 2010 and 2013, and the bus station, between 2017 and 2020, connect under a large, 60-meter-span dome completed in 2020. Whereas the design of the train station focused on the transition from entrance to platforms, the bus station with its horseshoe shape emphasizes the waiting area's contact with the park by means of stairs.
The building arose from the initial idea of tackling the new high-speed railway station and the bus station in a single formal gesture. The faceted imprint of the interior goes with that of the landscaped rooftop park, so they are two sides of a folded surface that on the outside gives rise to a small hill-lookout over the city, and inside is configured like a cave or grotto.
Ground-level railway stations are a brusque interruption of urban continuity, causing a void in the city that often leads to social segregations. By burying the tracks underground, areas cut off from one another can be reconnected. The station's roof gives its geometrical and topographical imprint to a large new central public park. Around this park, an ensemble of residential and commercial developments stitches together the disconnected fabrics, distributed in five towers that give the urban space a new centrality. So it is that a public transport infrastructure can play a role in city-mending, creating a symbiosis between the park and the apartment blocks. These are crowned with large solar collectors that will ensure that the residential towers are self-sufficient energy-wise, and so with the park, which will have to be lit at night.