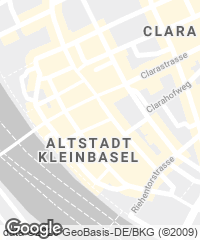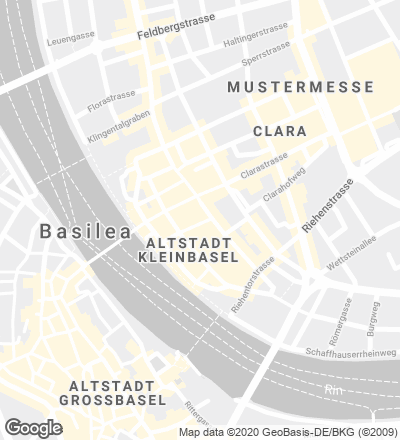 The history of the Burgvogtei, a medieval manor and later the Volkshaus Basel, goes back to the 14th century. The location has always been a site of varied use. In 1845, a brewery with a restaurant was erected there and expanded in 1874 to house a beer hall and a concert hall. When the premises were taken over by the city of Basel in 1905, the facilities became a hub of political, social and cultural activities. The popularity of the location led to a shortage of space and the ensuing architectural competition in 1919 was won by the architect Henri Baur. The new Volkshaus, built in 1925, incorporated the existing concert hall and was expanded with new halls, offices, conference rooms, a library, a restaurant and a hotel. In the 1970s it barely escaped demolition, so the building underwent substantial change.
In several steps, the Volkshaus will now be remodeled and former uses reinstated, reflecting the spirit of its own history. In order to achieve this, all the built-in additions applied in the late 1970s have been removed, recovering the original architecture of 1925 whenever possible. The study and analysis of the plans and visual materials from the archives played an important role, but where this was too costly or technically unfeasible it was necessary to work with the current status.
The next step involved integrating HVAC and technical services into the original architectural idiom with only slight modifications. In the brasserie the lowered ceiling was removed and the beams doubled to house the ventilation ducts, thus restoring its distinctive spatial structure. Since the original room dividers no longer exist, high-backed seating was added to subdivide various zones. The historical chandeliers resonate in the pendant LED lamps with thick, mouth-blown glass diffusers. The chairs are a reconstruction of the original model, except for the back which can be individualized thanks to computer-aided production. Striking architectural elements have been reiterated elsewhere, for instance, the oval window above the entry resonates in the window to the public passage that leads to the inner courtyard, in the swinging door between the bar and the brasserie, in an opening that reveals the historical staircase and in the mirrors of the restrooms, papered with motifs extracted from 17th century etchings. In the courtyard, circular wood benches around the trees offer a new recreational space for visitors. It has been important here to use quality materials such as zinc, wood or leather, which take on a special patina with time.
Cliente Client
Volkshaus Basel Immobilien AG, Basel, Switzerland
Arquitectos Architects: Herzog & de Meuron
Socios Partners: Ascan Mergenthaler.
Equipo de proyecto Project team: Yasmin Kherad (asociado, arquitecto responsable associate, project architect); Fumiko Takahama, Martin Bittmann, Ole Robin Storjohann, Farhad Ahmad
Planeamiento Planning
Gruner AG (planeamiento general, estructuras general planning, structural engineering); Herzog & de Meuron (planeamiento de arquitectura, ejecución architect planning, executive architect); R+B Engineering AG (electricidad electrical engineering); Gruneko AG (instalaciones building services)
Consultores Consultants
Gruner AG (protección contraincendios, acústica fire protection, acoustics); mati AG (iluminación lighting)
Fotos Photos
Adriano A. Biondo