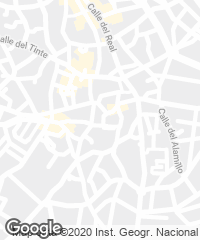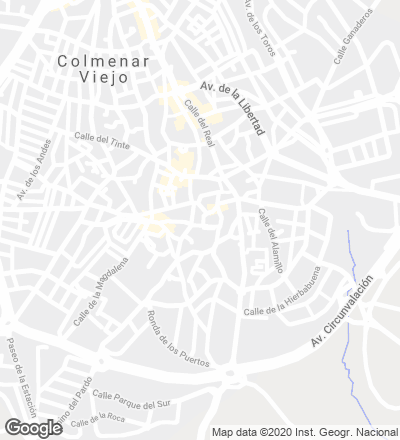 In the heart of the northern Sierra of Madrid, the town of Colmenar Viejo enjoyed in the 18th century a period of splendor to which the built remains scattered throughout the historic center bear witness. To preserve this heritage, in itself very hard to maintain, the Community of Madrid is promoting interventions in some buildings in ruins in order to house the facilities and uses that the town needs.
The winery of the 'Casa del Maestro Almeida' houses the wine museum; after consolidating the preexisting walls, the space has been closed with a roof of laminated wood beams on pillars of Core Ten Steel.
The multi-purpose hall is separated from the walls of the old grain sheds to form a small access courtyard; two metallic roofs at different heights go up over the stone enclosure to bring light to the interior.
One of these examples is the 'house of Maestro Almeida' – next to the square by the same name –old headquarters of the school of Latin and Humanities since it was founded in 1722, where the studies that preceeded the higher education were taught. As an annex to the main house, a winery where the grapes where pressed and the wine stored has now been transformed into a small museum which explains the traditional production of wine. Preserving and strengthening the existing walls, the construction has been provided with a roof supported by metallic pillars. These Core Ten steel parts support the beams of laminated pine tree wood upon which the plywood boards that constitute the interior extrados of the roof rest. A zinc sheeting with a heavy gray finish forms the exterior protection of this sloped plane that is separated from the perimetral walls with two strips of industrial glass to illuminate the interior. The small courtyard of access has been equipped with concrete slabs that simply rest on the ground and that will make possible a new layout of the garden whenever the total restoration of the main house is undertaken.
The renovation of the old deposit has been set out with the same attitude – a grain shed that supplied the neighbors with food in times of bad harvest or shortage – , and it is located in the proximities of the town church. With no roof and with stone perimetral walls in a half-ruined state, the remains of the building have been taken as a point of departure for the installation of a multipurpose hall. Without trying to reproduce the column of the deposit, the building proposed is separated from the perimeter leaving a small access courtyard. With the walls now acting as walling, metallic roofs at different levels go up over the stone enclosure to bring in light, folding sideways to form the vertical wall faces of the multi-purpose hall. In the inside, a succinct stand – made of concrete – conceals the restrooms and and the shed that serves to store the chairs used on occasions demanding a greater capacity.

Cliente Client
Comunidad de Madrid, Consejería de Educación y Cultura
Arquitectos Architects
María José Aranguren, José González Gallegos
Colaboradores Collaborators
Juan González, Ignacio Gonzalo, Luis Burriel, Pablo Fernández, José Antonio Tallón; Fernando Pérez Marcos (aparejador quantity surveyor);
Consultores Consultants
Geasyt (instalaciones mechanical engineering); Ceider (estructura structure)
Contratista Contractor
Fuenco; Prodema (tablero fenólico phenolic board); Saint-Gobain (vidrio glass)
Fotos Photos
Hisao Suzuki