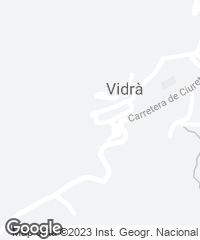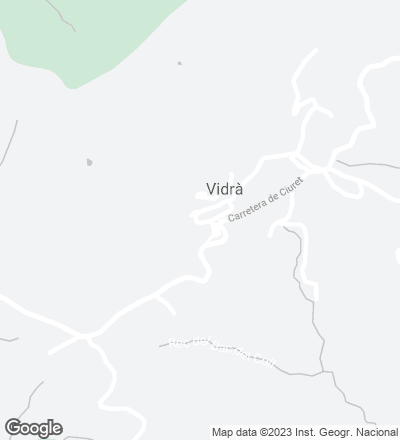 The Catalan firm SAU Taller de Arquitecture, led by Lluís Jordà Sala and Pol Jordà Sala, designed these two attached homes in the Girona municipality of Vidrá, in the north of the comarca of Osona. They have privileged views of the mountains of Bisaura. The building is strikingly categorical, almost abstract, like the 19th-century masías that are so characteristic of Vidrá.
It stands on a plot that has a level drop of over 4 meters along its north-south axis. Materials are left as they are, so their innate characteristics are taken advantage of and their impact on the environment during construction is reduced. A large concrete base absorbs the site's grade differences, and the whole project was executed through dry construction, using a structure of laminated timber, interior finishes comsisting of three-layered panels of firwood, wood-fiber insulation, and ventilated facades incorporating a panel of wood-cement composite. Openings are minimized and strategically placed to obtain good solar radiation and prevent losses.
To minimize costs, standardization and BIM are prioritized, without sacrificing spatial quality. No circulation spaces are left unused. The entire floor plan is organized around a wet core (bathrooms, kitchen, and all MEP services), forming a highly technified central space that frees the facades from technical duties beyond providing insulation.