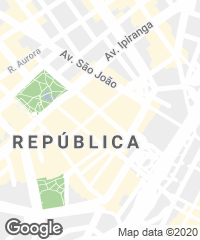 This collaboration between the Brazilian teams of Paulo Mendes da Rocha and MMBB Arquitetos transforms the former Mesbla department store in downtown São Paulo into a complex combining educational, artistic, sports, health, and leisure activities, supervised by the institution SESC.
The old building is adapted to new uses through selective demolition of parts and the construction of a new autonomous structure supported by four main pillars that form a central void and sustain both a series of large foyers and the solarium volume built on the roof, crowning the complex and including the swimming pool.
Slightly lowered, the old underground garage now harbors a café and a theater, Vertical circulation is through a network of ramps along which some spaces open out to the surroundings, facadeless. Alternating double-height levels avoids monotonous overlapping of simple floors. The technical and mechanical infrastructure is concentrated in a service tower annex, built on abandoned adjacent property.