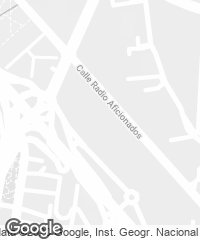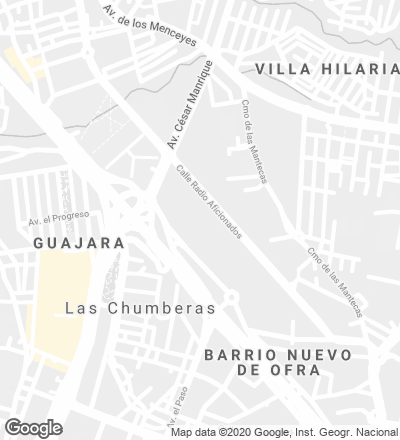 The plot where the new School of Fine Arts of the University of La Laguna goes up, to the northeast of the island of Tenerife, is adjacent to the TF-5 highway, and is physically separated from the current university campus of Guajara by an avenue with busy car traffic. In this context, the project sets as first strategy the treatment of the free space and the relationships with the surroundings, as the basis for a design that aims to configure the building as an extension of the public space of the campus.
In this way, the public square of access is configured as an extension of the main avenue, and smoothly organizes the campus circulations towards the building, while the uses shared with the rest of the college community and open to the city – like the exhibitions hall and the assembly hall –, are located along the line of contact with the new tramway avenue.
The introspective and sinuous configuration of the building and the concrete bands of the facades permit controlling the strong winds of the area and filter sunrays, optimizing the natural lighting conditions.
The pedestrian access is configured as a large slot leading to a terrace that stretches the plaza all the way into the building, which is organized by a system of semi-open corridors, shaped as multiple ribbons around a big central ramp. The building is materialized as the envelope of an interior void, defining a private campus that configures the landscape of the new college.
The constructed band includes the spaces that accommodate the specific program (workshops for sculpture, painting and drawing, classrooms, laboratories, etc.), while the interior voids (the green courytards, the ramp, the terrace of access and the large porch that unfolds beneath this last one) become places of encounter and exchange, open classrooms, exhibition spaces in the outdoors that intensify the principal use of the building.
The interior voids  – landscaped courtyards, terrace of access, porch... – become outdoor classrooms, exhibition spaces in the open air and places for gathering and interaction among university members. 
As for the construction materials chosen, in the project there is a predominant use of reinforced concrete, which shapes the exterior enclosure, and of cast glass, which defines the translucid envelope wrapping the whole building, separating the open spaces from the specific premises for teaching.
The workspaces can be divided or regrouped thanks to mobile partitions that increase flexibility; a translucid enclosure of cast  glass separates the outdoor spaces from  the teaching areas. 
The continuous texture of the concrete skin, which is achieved with an uneven bush-hammering over a polygonal cast, erases the traces of the construction process. The continuous nature of this concrete enclosure, along with the absence of a reference to scale in the spaces it harbors or of a technical reference to its physical construction, expresses the territorial character of the urban image of the university's new building.
Cliente Client
Universidad de La Laguna
Arquitectos Architects
GPY arquitectos
Juan Antonio González Pérez, Urbano Yanes Tuña, Constanze Sixt (equipo de proyecto project team)
Colaboradores Collaborators
José Juan Aguilar Ramos, Attenya Campos de Armas, Carhel Chaves, Michel Correa Dos Ramos, Raquel Guanche García, María Elena Lacruz Alvira, Juan Luis Marichal Hernández, Vanessa Mayato Antón, José Luis Novo Gómez, Laura Pérez Rodríguez, Michela Pestoni, Alessandro Preda, Rubén Servando Carrillo, Gabriel Walti
Equipo técnico Technical team: Luis Darias Martín, Héctor González Niebla (Asat), Juan Luis Marichal Hernández, José Ángel Yanes Tuña, Miriam Hernández Pérez
Consultores Consultants
Fhecor Ingenieros Consultores, GPY ingenieros, Servicio de Ingeniería del Terreno (ULPGC), Poa Jardinería; Katarzyna Billik, José Luis González Doña, Andrzej Gwizdala (maqueta model)
Contratista Contractor
UTE Edificio Bellas Artes
Superficie construida Floor area
32.260 m²
Presupuesto Budget
23.409.279 euros
Fotos Photos
Roland Halbe, José Ramón Oller