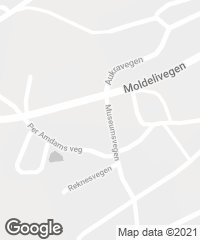 A new building harbors the collection of one of Norway's oldest and largest museums of local culture, and endeavors to be a new landmark in the area through its jagged silhouette.
The angular roof makes references to the morphology of traditional structures in the country, and more evocatively to the contour of the mountain ranges in this region of fjords.
Srtiking a constrast with the expressive roof, the layout of the exhibition galleries is simple: a band of services is attached to large uninterrupted spaces which, like the facades, are clad in locally sourced pinewood.
Obra Work
Museo folclórico de Romsdal Romsdal Folk Museum, Molde (Norway).
Cliente Client
Stiftelsen Romsdalsmuseet.
Arquitectos Architects
Reiulf Ramstad Arkitekter.
Presupuesto Budget
14.480.000 €.
Superficie Area
3.500 m².
Fotos Photos
Erik Hattrem; Søren Harder Nielsen, Reiulf Ramstad Arkitekter.