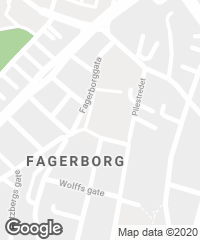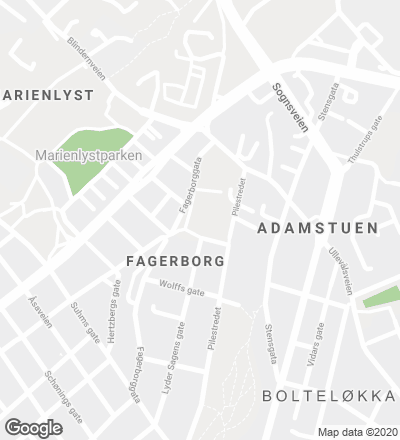 The increasing importance given to children's education is evidenced in the case of this building by the fact that local authorities seeked a contemporary expression for the new kindergarten, and chose as site for its construction a small urban park occupied by obsolete facilities. This plot is located in Fagerborg, a neighborhood in the center of Oslo characterized by the existence of varied residential types from the first half of the 20th century, predominantly built with brick. In this peaceful environment filled with trees and somewhat conventional buildings, the new arrival provides a contrast thanks to its faceted forms and its larch heartwood cladding.
Enclosed as if it were a private garden, the plot keeps the existing trees to maintain its private character, saving an area for playground. On its northern side a new shed with the same finish as the kindergarten helps to delimit the perimeter of the complex. During these ages it is important for children, the 'citizens of tomorrow', to have a stimulating environment, which can be found in a volume whose complex roof creates interior spaces with height variations, covered with solid pine wood panels in contrast with the bright-colored surfaces. The kindergarten offers two units for children between 1-3 years and two units for children between 3-6 years. These spaces take up the ground floor of the kindergarten, and can be used independently or together because they are separated by large sliding panels. All units share a common area and a kitchen in the heart of the building. Furthemore, so that children don't have to move between levels, the administration offices are placed on the upper floor separate from the children's area, and are in this way also isolated from classroom noise.
Because the buildings of the environment perceive it as a fifth facade, the roof also uses larch heartwood as cladding to maintain the coherence of the whole. On the remaining facades there are four types of window openings appropriate to the dimensions of children and adults, creating in this way a rich diversity in the treatment of light in the interior spaces. Moreover, the glass used provides good insulation, which is essential in these regions and is combined with other elements that promote sustainability in the building, such as the extensive use of wood or the connection to the district's heating system. 
Cliente Client
Fagerborg Congregation
Arquitectos Architects
Reiulf Ramstad Arkitekter
Fotos Photos
Thomas Bjørnflaten