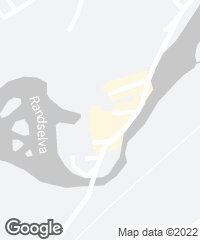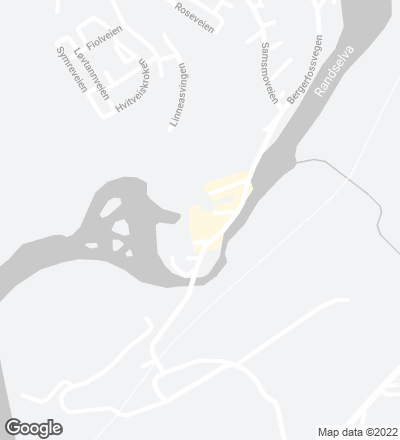 Situated in Jevnaker, a small town some 75 kilometers from Oslo, Kistefos is a collection of three landscapes that overlap and intertwine: a natural one of rivers, waterfalls, islands, canyons, and forests; an industrial one of mills, factories, warehouses, power plants, dams, and bridges; and a sculptural one of abstract objects in the dramatic topography of rocks, flora, and water.
The project suggests a raw and simple form that challenges and responds to the landscape. It is a sculpture, a building, and a bridge – all in one. The volume is placed as a bridge spanning the waters, connecting the two edges of the site. A simple twist in the building volume allows the bridge to lift from the relatively lower forested area towards the south up to the hillside area in the north. As a result, the interior offers three very different galleries: on the north, a wide daylit gallery, on the south a tall dark one with artificial lighting, and, in between, a sculptural space with a twisted sliver of rooflight.
The cladding is built with straight aluminum extrusions that are shifted slightly to form the double curved facade. This design allows the overall geometry to appear smooth and perfectly curved from a distance, while creating a texture in detail, once the visitor approaches the building.
Cliente Client
Kistefos Museum
Arquitectos Architects
BIG-Bjarke Ingels Group. Socios responsables Partners in charge: Bjarke Ingels, David Zahle. Jefe de proyecto Project leader: Eva Seo-Andersen. Arquitecto de proyecto Project Architect: Mikkel Marcker Stubgaard
Equipo Team
Aime Desert, Alberto Menegazzo, Aleksandra Domian, Aleksandra Sobczyk, Alessandro Zanini, Alina Tamosiunaite, Andre Zanolla, Balaj Alin Ilulian, Brage Mæhle Hult, Brian Yang, Carlos Ramos Tenorio, Carlos Surrinach, Casey Tucker, Cat Huang, Channam Lei, Christian Dahl, Christian Eugenius Kuczynski, Claus Rytter Bruun de Neergaard, Dag Præstegaard, David Tao, Edda Steingrimsdottir, Espen Vik, Finn Nørkjær, Frederik Lyng, Joanna M. Lesna, Kamilla Heskje, Katrine Juul, Kei Atsumi, Lone Fenger Albrechtsen, Mads Mathias Pedersen, Marcelina Kolasinska, Martino Hutz, Matteo Dragone, Naysan John Foroudi, Nick Huizenga, Nobert Nadudvari, Rasmus Rosenblad, Richard Mui, Rihards Dzelme, Roberto Fabbri, Ryohei Koike, Sofia Rokmaniko, Sunwoong Choi, Tiina Liisa Juuti, Tomas Ramstrand, Tyrone Cobcroft, Xin Chen, Ovidiu Munteanu, Mael Barbe
Colaboradores Collaborators
AKT II, Element, Arkitekter, BIG IIDEAS, Max Forham, Davis Langdon, GCAM, Mir