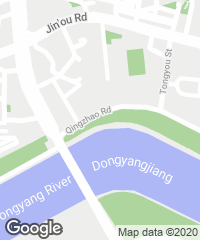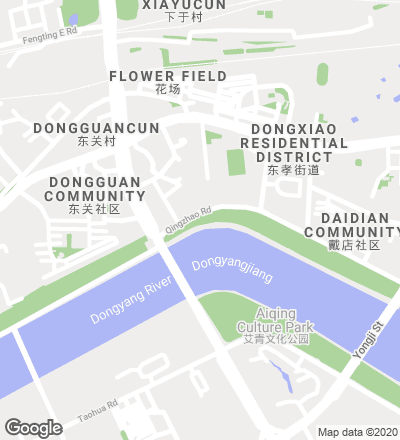 A park comprising pavilions of widely differing forms, sizes, and functions is now under construction in Jinhua. The theme of each pavilion was chosen by the Chinese artist Ai Weiwei. The architectural concepts developed for the new city center of the Jindong District of Jinhua provided the guidelines. Everything appeared quite logical and simple: the pavilion would be a shell consisting of the same geometric pattern already designed.
The geometric pattern was meant to be more than a mere veil. It was to be given depth : it was to project into space and be converted into space in its own right, overcoming its superficial two-dimensionality. Projected from all sides of a cube, the pattern created a virtual spatial grid consisting of an infinite number of lines and points of intersection inside the geometric body.
The results of the observations were so surprising and fruitful that a number of very different pavilions seemed feasible to us. Three projects for three different sites: the architectural park in Jinhua, this cube built of dyed concrete using conventional building methods; Berower Park in Basel-Riehen; and a walk-in pergola for an interior courtyard in downtown Genoa...[+]
Client
Jindong New District Constructing Headquarters of Jinhua City
Herzog & de Meuron Project Team
Partners: Jacques Herzog, Pierre de Meuron, Ascan Mergenthaler.
Project Team: Mark Loughnan (Associate, Project Architect), Edman Choy (Project Architect) Wenjing Dou, Philip Fung.
Planning
Architect Planning: Herzog & de Meuron; Associated Architects: Fake Design; Structural Engineering: WGG Schnetzer Puskas Ingenieure AG.
Photos
Herzog & de Meuron