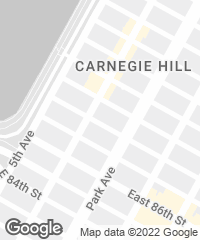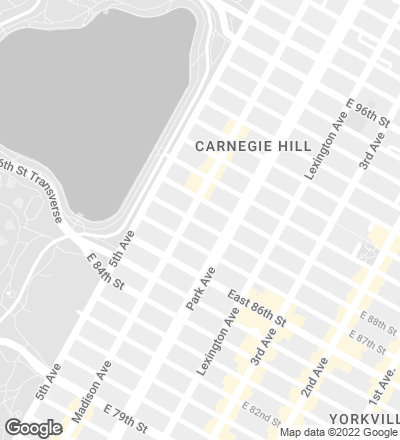 The Guggenheim Museum is the paradigm of original creation by an artist confronting the conventions of his times. Obtaining a building permit proved difficult, but when he finally got it, Wright expressed his satisfaction: "I 've been designing this building for others for 25 years, now I 'm going to design it for myself."
Solomon R. Guggenheim was an enlightened magnate who the supposed European baroness Hilla Rebay had encouraged to start a collection of 'non-objective'paintings, (see A&V  39). Guggenheim desired an architectural environment in which to present these new works that would be as revolutionary as the paintings themselves. When he saw the project, he told Wright: "I knew you could do it, but I had no idea you could do it this well." 

Situated in front of Central Park, the imposing mass of the main volume curves and widens as it rises, like an inverted ziggurat ('taruggiz', as written in the famous section drawing). Its solid appearance and luminous cream color contrast violently with the window grids and more somber facades of the neighboring buildings.
The interior is among the most impressive spaces of architectural history. A huge central void with a circular skylight above is skirted by a spiral ramp, defined by the alternating of light-colored parapets and dark bays.
Circulation, hence, is linear. Visitors take an elevator to the top of the ramp, and begin a smooth and uninterrupted descent. They look inward to view the void, and outward to contemplate the paintings, which hang on walls sloped gently back and illuminated by a continuous band of skylights. Such a set-up provoked criticism on the part of many artists, and even the museum's director was unsympathetic to it.
The structure is entirely of reinforced concrete and cantilevered slabs, a system which again aroused serious doubts among New York City's building authorities. The form of the structure is so connected with the structure itself that there is no longer a distinction between them.
On its 30th anniversary the museum was listed as a historic building, in 1992 it was restored and enlarged (see Arquitectura Viva 27 and A&V 39), and it is among the 17 AIA-protected buildings by Frank Lloyd Wright. 

Whenever he was asked what he considered his greatest work, he invariably replied, "My next one." This was his last… [+]
Opening
Central void seen from above.
Photos
Ezra Stoller, Michael Freeman, Robert E. Mates / Guggenheim Foundation.