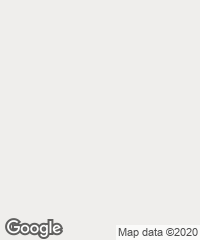 The excavation site of Naga is one of the largest in Sudan, containing the ruins of what was one of the religious centers of the ancient Kingdom of Kush. Located some 50 kilometers to the east of the Nile River, and a three-hour drive from Khartoum, the site is at the foot of the Jebel Naga mountain, near a wadi (desert valley) with an artesian well to which Bedouin herders bring their flocks to drink, a small watch house, and a temporary building for the archaeologists to use. The new building will function primarily as a facility for storing all finds dug up until they can be transported to a safer place, while also serving as a rudimentary exhibition hall.
The structure is to be executed using concrete compressed with local sand, and the roof with prefabricated elements placed in two layers, as in simple traditional brick-tile roofs. This system generates a wedge-shaped longitudinal section where a linear succession of spaces ends in a generous viewing loggia. The building is designed without glass so as to protect the interiors against the desert climate and theft, and lighting is mainly natural and indirect, filtered through the profiled roof construction.
Obra Work
Naga Site Museum
Cliente Client
Verein zur Förderung des Ägyptischen Museums Berlin e.V.
Arquitectos Architects
David Chipperfield Architects Berlin;
David Chipperfield, Martin Reichert, Alexander Schwarz (director de diseño design lead) —socios partners—; Michael Freytag, Thomas Benk (directores de proyecto project architects), Felix Buschinger, Elisa Giusti, Pascal Maas, Antonia Schlegel (equipo de proyecto project team)
Colaboradores Collaborators
IGB Ingenieurgruppe Bauen (estructura structural engineer)
Imágenes Visualisations
David Chipperfield Architects