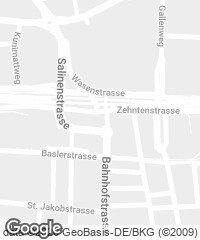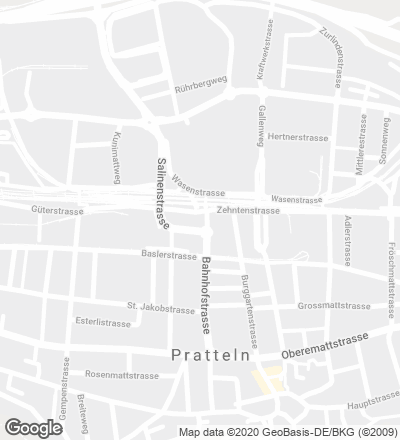 Located on the square of the railway station of the Swiss municipality of Pratteln, this mixed-use building is the result of superposing two constructions differing in form and function: a podium and a tower.

The expressivity achieved through the superposition of the podium and the tower, as well as through the faceted geometry, is reinforced by the cladding of galvanized steel plates fixed to the wooden parapets. 
Linked to the urban scheme, the podium contains offices and retail spaces and opens on to the train station – in what is something like a welcoming gesture – by means of two wings that are lifted in a cantilever. As for the tower, in it are 76 apartments, all benefiting from generous views of the city.
Beyond geometry, what most characterizes the complex is its shiny and dematerialized look, obtained thanks to the use of a cladding of galvanized steel plates whose surfaces reflect the variations in intensity of light that atmospheric changes produce. Through a substructure of the same material, these plates have been fixed to a series of wooden parapets to form a constructive solution never before applied in a building of this kind in Switzerland.

Obra Work
Torre de usos mixtos en Pratteln (Suiza) Mixed-use development in Pratteln (Switzerland).
Arquitectos Architects
Christ & Gantenbein.
Equipo Team
Emanuel Christ, Christoph Gantenbein, Tabea Lachenmann, Josiane Imhof, Christina Wendler, Julia Tobler, Jean Wagner, Victoria Easton, Cloé Gattigo, Carla Ingendoh, Kyrill Keller, Astrid Kühn, Laura Schneider, Quian Sun, David Vaner, James Wong.
Área Surface
18.145 m².
Fotos Photos
Stefano Graziani.