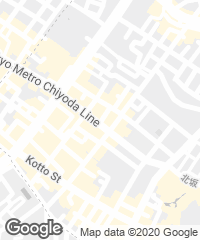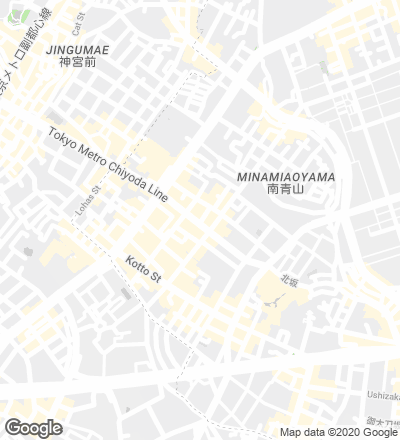 Contrary to expectations for a site that is home to so many luxury brands, Miyuki Street in Aoyama Tokyo is not particularly beautiful or elegant. The architecture is heterogeneous – a hodgepodge of freestanding buildings of different heights and shapes, with neither historical tradition nor common standards. Despite single trees here and there, the atmosphere is not inviting, like a boulevard or a plaza. This was already noticed over 10 years ago while planning the glass building for Prada Aoyama. At that time, the response was, on one hand, placing a small plaza to the side of the building, and on the other, making the structure completely see-through so that one can see into the interior from all sides and can also look out from inside at specifically targeted views of the city. For Miu Miu, several different architectural typologies were tried out. Since zoning regulations called for less height, the design explored the potential of a smaller, more intimate building, using the following thoughts to channel ideas: more like a home than a department store, more hidden than open, more understated than extravagant, more opaque than transparent.
The typological model that best suited these specifications was a box placed directly at the level of the street, its cover slightly open to mark the entrance and allow pedestrians to look inside. Only then do they realize that the building is a shop. Here, under the oversized canopy, the two-storey interior is visible at a single glance, as if the volume had been sliced open with a big knife, turning the inside out. The rounded, soft edges of the copper surfaces inside meet with the razor-sharp steel corners on the outside of the metal box, while the cave-like niches clad in brocade face the central space of the shop like loges in a theater. The shop on two tall storeys not only presents enticing goods on tables and in display cases; it is also like a spacious and comfortable home with inviting sofas and armchairs.
Client
Prada Japan CO., Ltd.
Herzog & de Meuron Project Team
Partners: Jacques Herzog, Pierre de Meuron, Stefan Marbach (Partner in Charge).
Project Team: Iva Smrke Kröger (Project Director, Associate), Yuko Himeno (Project Manager)
Caetano Braga da Costa de Bragança (Project Architect), Osma Erik Lindroos (Project Architect).
Roman Aebi (Workshop), Cristina Génova, Carlotta Giorgetti, Yuki Hamura, Ryuhei Ichikura, Christina Liao (Animations), Áron L?rincz (Visualizations), Keisuke Ota, Günter Schwob (Workshop), Mariana
Vilela, Tiffany Wey.
Planning
Design Consultant: Herzog & de Meuron; Executive Architect, Electrical, HVAC, Mechanical, Plumbing, Structural Engineering: Takenaka Corp.; Structural Engineering (SD): Schnetzer Puskas Ingenieure AG.
Consulting
Lighting Consultant: Sirius lighting Office Inc.; Facade Engineering (SD): Emmer Pfenninger Partner AG; Landscape: Vogt Landschaftsarchitekten.
Contractors
Design & Build Contractor: Takenaka Corp.; Flooring / Subflooring: Walo Bertschinger Zürich AG, Showa yotal; Facade - Stainless Steel: Kikukawa Kogyo Co. Ltd.; Furniture: Della Camera Arredamenti SRL; Glass Facade: Permasteelisa Japan K.K.; Interior: Ishimaru Co. Ltd.
Photos
Nacása & Partners; Shinkenchiku-sha; Norbert Schoerner