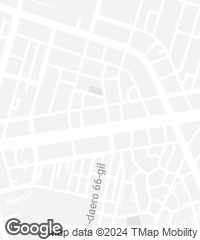 On a busy thoroughfare in the heart of Gangnam District, a hermetic-looking triangular prism contains eleven floors of office spaces and the headquarters of a cultural foundation.
The concrete used on the facade has an organic texture achieved through a formwork made of wooden panels, and poetically alludes to the etymology of the center's name, which is Korean for 'hidden pine tree.'
Whereas in the base the art space is organized around a central void that opens out to both the street and the rear garden, the upper levels are stepped against the hermetic circulation core to maximize sunlight.
Centro de arte SongEun
SongEun Art Space, Seoul (South Korea).
Cliente Client
SongEun Art and Cultural Foundation, ST International.
Arquitectos Architects
Herzog & de Meuron / Jacques Herzog, Pierre de Meuron, Andreas Fries, Martin Knüsel (socios encargados partners in charge); Eduardo Salgado Mordt, Florian Stroh, Keunyoung Ryu, David Nunes Solomon (gestión de proyecto project management); Valentin Abend, José Amorim, Pablo Garrido, Jorge Guerra, Jeff Jang, Ludwig Kissling, Alonso Mortera, Nicolas Mourot, Sorav Partap, Anna Salvioni, Ga In Sim, André Vergueiro (equipo team).
Consultores Consultants
Junglim Architecture (proyecto de ejecución executive architect); HanmiGlobal (consultoría de cliente client consulting).
Superficie Area
8.167m².
Fotos Photos
Iwan Baan, Jihyun Jung.