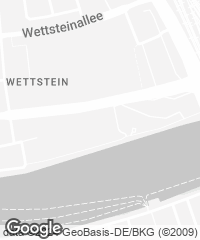 El edificio 1, situado en Basilea, alcanza los 178 metros de altura, tiene 41 plantas y presenta una sección en forma de cuña aterrazada. Su tamaño es el resultado de los requerimientos de la empresa Roche. Este nuevo edificio alberga aproximadamente 2.100 puestos de trabajo de departamentos distintos, cuya agrupación en un mismo volumen persigue la simplificación de los procesos de comunicación, la integración del personal y el fomento de la sinergia entre los diferentes campos.
Su organización interna expresa y potencia la comunicación entre departamentos, creando espacios de trabajo flexibles que se intercalan con zonas atractivas para los trabajadores. Este esquema —que se aleja de la típica torre monofuncional donde un núcleo central sirve de único acceso a cada planta— se desarrolla verticalmente mediante el apilamiento de forjados de diferentes tamaños dentro del volumen edificable de la parcela, lo que da como resultado una torre que se va estrechando hacia lo alto por los lados oeste y este. Los forjados se retranquean dos a dos en el frente inclinado para crear terrazas abiertas, mientras que la fachada este se levanta casi vertical con un ritmo de ligeros entrantes y salientes cada tres plantas. Siguiendo la composición de estas fachadas se distribuyen las zonas de comunicación con grandes escaleras en espiral situadas en los extremos, que se vuelcan hacia las terrazas y zonas de descanso, creando así puntos de referencia para uso informal del personal. La estrecha crujía interior del edificio asegura una óptima iluminación de las oficinas, mientras que los espacios abiertos permiten el acceso de ventilación natural.
En la base se concentran las piezas de programa de carácter más público como un auditorio para 500 personas, el restaurante y las salas de reuniones, que son de uso común para todos los empleados y resultan así más accesibles al resto del campus. Estas zonas se envuelven con una piel de vidrio y forman un gran voladizo exterior sobre la entrada.
La geometría del edificio hace que se perciba de forma distinta en función del punto de vista. Desde el sur, simula una enorme cuña que se difumina progresivamente hacia el cielo, mientras que desde los lados este y oeste parece un esbelto prisma vertical o aterrazado, respectivamente, cuyos contornos se enfatizan con parapetos blancos que rodean el perímetro de cada nivel. A este efecto contribuyen los contrastes de luz y sombra generados por el carácter tridimensional de la fachada. 
Client
F. Hoffmann-La Roche AG
Herzog & de Meuron Project Team
Partners: Jacques Herzog, Pierre de Meuron, Stefan Marbach (Partner in Charge)
Project Team: Michael Fischer (Project Director, Associate), Stefan Segessenmann (Associate), Mirjam Imgrüth (Project Manager), Falk Schneemann (Project Manager), Barbara Zeleny (Project Manager), Florian Becker, Martin Knüsel, Nathalie Rinne, Tanja Thomae, Caesar Zumthor. Abdulfatah Adan, Farhad Ahmad (Visualizations), Bruno de Almeida Martins (Visualizations), Troels Andersen (Visualizations), Edyta Augustynowicz (Visualizations), Juliane Bank, Alexander Bartscher, Michal Baurycza (Visualizations), Axel Beck, Nathalie Birkhäuser, Pascal Bögli, Caetano Braga da Costa de Bragança, Martin Brandsdal, Leif Nader Buchmann, Alexandra Butterworth, Zdenek Chmel, Arianna Conca, Massimo Corradi (Digital Technologies), Dorothee Dietz (Visualizations), Carmen Eichenberger, Felix Fassbinder, Francis Fawcett, Bruce Feng, Jenny Fetveit, Oliver Franke, Michal Gabas, Timothée Gauvin, Andrew Gibbs, Lena Göpfert, Salomé Gutscher, Adriana Hernández Arteaga, Elisabeth Hinz, Marc Hölscher, Roger Huwyler, Christoph Jantos, Tamara Jechnerer, Soran Jester, Sara Jiménez Núñez (Digital Technologies), Victor Julebaek, Leonard Kadid, Evert Klinkenberg, Denis Kolesnikov, Beatus Kopp, Kenzo Krüger-Heyden, Christina Liao (Visualizations), Áron Lörincz (Visualizations), Alexandre Massé, Nadine Mauritz, Hania Michalska, Melk Nigg, Colm O'Brien, Argel Padilla Figueroa, Pedro Peña Jurado, Holger Rasch (Digital Technologies), Hendrik Christian Schikarski, Tilmann Schmidt, Katrin Schwarz, Günter Schwob (Workshop), Jakob Seyboth, Sophie Shiraishi, Merethe T. Skjellvik, Alexander Stern, Michaela Stolcova, Ole Robin Storjohann, Kai Strehlke (Digital Technologies), Fumiko Takahama, Moritz Thierfelder, Raúl Torres Martín (Visualizations), Luca Ugolini, Paul Vantieghem, Jana von Mackensen, Julie Wagner, Thomas Wagner, Ailish Walker, Viktor Westerdahl, Gerd Wetzel, Achim Winter, Fen Xiao, Mika Zacharias, Camillo Zanardini, Daniel Zarhy, Sjoerd Zonderland.
Planning

Architect Planning, Executive Architect: Herzog & de Meuron; General Planning: Drees & Sommer; Construction Logistics: Rapp Infra AG; Construction Management: OmniCon Gesellschaft für innovatives Bauen mbH; Electrical Engineering: KIWI Systemingenieure und Beratung AG; HVAC Engineering: Thurm & Dinges Planungsgesellschaft mbH with Advens AG; Plumbing Engineering: Thurm & Dinges Planungsgesellschaft mbH; Structural Engineering: Weischede Herrmann und Partner GmbH with Walter Mory Maier; Facade Engineering: Drees & Sommer Advanced Building Technologies GmbH; Survey: Rapp Infra AG; Tender Documents: Nissen & Wetzlaff Architekten; Theater Engineering: Theater Projekte Daberto und Kollegen; Traffic, Underground Construction: Gruner AG Ingenieure und Partner; Vertical Transportation & BMU: Jappsen Ingenieure
Consulting
Acoustics, Building Physics: Drees & Sommer Advanced Building Technologies GmbH; Aerodynamics: I.F.I. Instiutut für Industrieaerodynamik GmbH; CAD: SCD Architekten Ingenieure GmbH; Catering: Klaus Architekten; Cost: Drees & Sommer; Geotechnical: Pfirter Nyfeler + Partner AG; Lighting: Reflexion AG; Modular Building: Digitales Bauen GmbH; Demolition: ZPF Ingenieure; Fire Protection: HHP Berlin Ingenieurgesellschaft für Brandschutz GmbH, AFC AG; Wayfinding: Unit-Design GmbH.
Contractors
Ceiling: Peuckert GmbH; Doors: Franz Dreier AG; Dry Walling: Canonica + Lotti AG; Facade: Josef Gartner GmbH; Fire Gates: Stawin AG; Fire Protection: Novisol; Flooring: Hoffmann & Stetter; Flooring / Subflooring: Lenzlinger Söhne AG; Glass Walls: Strähle Raum-Systeme GmbH; Heating / Cooling: ARGE Heizung/Kälte Bau 1 c/o Alpiq InTec West AG; Lighting: Regent; Paint Work: Schweizer Söhne; Parquetry: ARGE: Amschwand AG, Hassler AG; Roofing: Tecton; Sanitary: ARGE: Alltech Installationen AG, Alpiq InTec West AG, Rosenmund HT AG; Shell Work: Marti AG; Sprinkler: Contrafeu AG; Terrazzo: Walo Bertschinger AG; Ventilation: Alpiq InTec West AG; Auditorium: Schnackenberg; Steel Work / Spiral Stairs: Marti AG, Josef Meyer AG; Tiles: Cristofoli AG; Underground Construction: ARGE: Bilfinger & Berger Spezial Tiefbau GmbH, Schleith GmbH; Vertical Transporation: Schindler AG.
Photos
Ruedi Walti