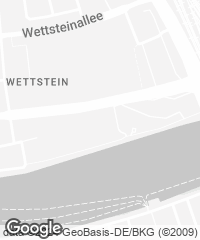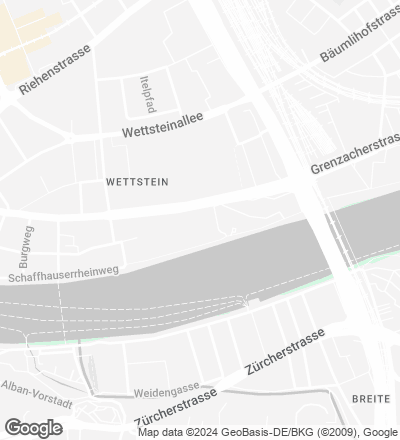 Roche Building 1 goes up in Basel's new area of urban development. The building, standing 178 meters tall, counts a total of 41 floors and presents a profile shaped like a terraced wedge. This new office building houses approximately 2,100 workplaces related to various departments heretofore scattered throughout the city. The concentration of all these in one place allows for a smoother flow of communication, the integration of staff and the promotion of synergy between different fields.
The architecture of Building 1 expresses and actively encourages interdepartmental communication, creating flexible workspaces interspersed with attractive infrastructural facilities for the staff. The building scheme – which departs from the typical monofunctional high-rise in which each separate floor is accessed only via one central core – is vertically structured by superimposed slabs of varying sizes, tapering towards the top on the western and eastern side. The zoning envelope is the base for a clear and regularly stepped form with setbacks in a two terrace interval to the west, rising nearly vertically with subtle and even steps over three floors to the east. The regular stepping provides open-air patio areas that are accessed from communication zones linked by sweeping spiral staircases, creating points of orientation on each floor where staff can meet informally. The narrow form of the building allows ideal natural lighting conditions, while outdoor spaces provide natural ventilation.
The public program such as a 500-seat auditorium, the staff restaurant and central meeting rooms, which are to be used by all employees in the headquarters, are located at the lower level, where they are easily accessible. These areas are wrapped in a glass skin and take the form of a cantilevered volume, clearly marking the main entrance of the high-rise building.
The geometry of the building creates different perceptions depending on the angle of view. From the south, seen from the Rhine, it appears as a wedge-shaped high-rise that dissolves towards the sky, while from the east and west it appears as a slender vertical or staggered building with contours that are emphasized by three-dimensional balustrades and run along the perimeter. Light and shadows stress these distinctive impressions. 
Client
F. Hoffmann-La Roche AG
Herzog & de Meuron Project Team
Partners: Jacques Herzog, Pierre de Meuron, Stefan Marbach (Partner in Charge)
Project Team: Michael Fischer (Project Director, Associate), Stefan Segessenmann (Associate), Mirjam Imgrüth (Project Manager), Falk Schneemann (Project Manager), Barbara Zeleny (Project Manager), Florian Becker, Martin Knüsel, Nathalie Rinne, Tanja Thomae, Caesar Zumthor. Abdulfatah Adan, Farhad Ahmad (Visualizations), Bruno de Almeida Martins (Visualizations), Troels Andersen (Visualizations), Edyta Augustynowicz (Visualizations), Juliane Bank, Alexander Bartscher, Michal Baurycza (Visualizations), Axel Beck, Nathalie Birkhäuser, Pascal Bögli, Caetano Braga da Costa de Bragança, Martin Brandsdal, Leif Nader Buchmann, Alexandra Butterworth, Zdenek Chmel, Arianna Conca, Massimo Corradi (Digital Technologies), Dorothee Dietz (Visualizations), Carmen Eichenberger, Felix Fassbinder, Francis Fawcett, Bruce Feng, Jenny Fetveit, Oliver Franke, Michal Gabas, Timothée Gauvin, Andrew Gibbs, Lena Göpfert, Salomé Gutscher, Adriana Hernández Arteaga, Elisabeth Hinz, Marc Hölscher, Roger Huwyler, Christoph Jantos, Tamara Jechnerer, Soran Jester, Sara Jiménez Núñez (Digital Technologies), Victor Julebaek, Leonard Kadid, Evert Klinkenberg, Denis Kolesnikov, Beatus Kopp, Kenzo Krüger-Heyden, Christina Liao (Visualizations), Áron Lörincz (Visualizations), Alexandre Massé, Nadine Mauritz, Hania Michalska, Melk Nigg, Colm O'Brien, Argel Padilla Figueroa, Pedro Peña Jurado, Holger Rasch (Digital Technologies), Hendrik Christian Schikarski, Tilmann Schmidt, Katrin Schwarz, Günter Schwob (Workshop), Jakob Seyboth, Sophie Shiraishi, Merethe T. Skjellvik, Alexander Stern, Michaela Stolcova, Ole Robin Storjohann, Kai Strehlke (Digital Technologies), Fumiko Takahama, Moritz Thierfelder, Raúl Torres Martín (Visualizations), Luca Ugolini, Paul Vantieghem, Jana von Mackensen, Julie Wagner, Thomas Wagner, Ailish Walker, Viktor Westerdahl, Gerd Wetzel, Achim Winter, Fen Xiao, Mika Zacharias, Camillo Zanardini, Daniel Zarhy, Sjoerd Zonderland.
Planning
Architect Planning, Executive Architect: Herzog & de Meuron; General Planning: Drees & Sommer; Construction Logistics: Rapp Infra AG; Construction Management: OmniCon Gesellschaft für innovatives Bauen mbH; Electrical Engineering: KIWI Systemingenieure und Beratung AG; HVAC Engineering: Thurm & Dinges Planungsgesellschaft mbH with Advens AG; Plumbing Engineering: Thurm & Dinges Planungsgesellschaft mbH; Structural Engineering: Weischede Herrmann und Partner GmbH with Walter Mory Maier; Facade Engineering: Drees & Sommer Advanced Building Technologies GmbH; Survey: Rapp Infra AG; Tender Documents: Nissen & Wetzlaff Architekten; Theater Engineering: Theater Projekte Daberto und Kollegen; Traffic, Underground Construction: Gruner AG Ingenieure und Partner; Vertical Transportation & BMU: Jappsen Ingenieure
Consulting
Acoustics, Building Physics: Drees & Sommer Advanced Building Technologies GmbH; Aerodynamics: I.F.I. Instiutut für Industrieaerodynamik GmbH; CAD: SCD Architekten Ingenieure GmbH; Catering: Klaus Architekten; Cost: Drees & Sommer; Geotechnical: Pfirter Nyfeler + Partner AG; Lighting: Reflexion AG; Modular Building: Digitales Bauen GmbH; Demolition: ZPF Ingenieure; Fire Protection: HHP Berlin Ingenieurgesellschaft für Brandschutz GmbH, AFC AG; Wayfinding: Unit-Design GmbH.
Contractors
Ceiling: Peuckert GmbH; Doors: Franz Dreier AG; Dry Walling: Canonica + Lotti AG; Facade: Josef Gartner GmbH; Fire Gates: Stawin AG; Fire Protection: Novisol; Flooring: Hoffmann & Stetter; Flooring / Subflooring: Lenzlinger Söhne AG; Glass Walls: Strähle Raum-Systeme GmbH; Heating / Cooling: ARGE Heizung/Kälte Bau 1 c/o Alpiq InTec West AG; Lighting: Regent; Paint Work: Schweizer Söhne; Parquetry: ARGE: Amschwand AG, Hassler AG; Roofing: Tecton; Sanitary: ARGE: Alltech Installationen AG, Alpiq InTec West AG, Rosenmund HT AG; Shell Work: Marti AG; Sprinkler: Contrafeu AG; Terrazzo: Walo Bertschinger AG; Ventilation: Alpiq InTec West AG; Auditorium: Schnackenberg; Steel Work / Spiral Stairs: Marti AG, Josef Meyer AG; Tiles: Cristofoli AG; Underground Construction: ARGE: Bilfinger & Berger Spezial Tiefbau GmbH, Schleith GmbH; Vertical Transporation: Schindler AG.
Photos
Ruedi Walti