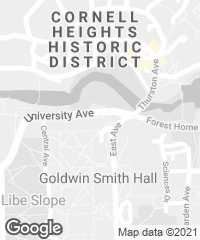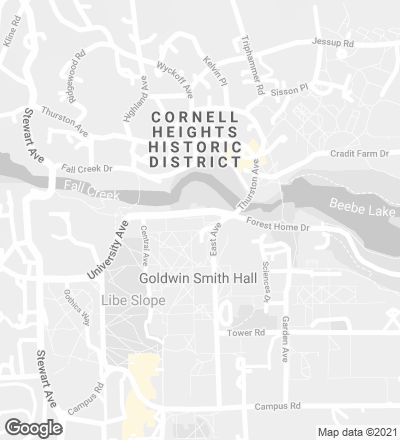 Milstein Hall is the first new building to go up for Cornell University's College of Architecture, Art and Planning in a hundred years. Without succumbing to stylistic mimicry but at the same time avoiding isolation in the environment, the building inserts itself amid three existing ones, serving to connect them, providing new routes between the interior and the exterior, and enlarging the premises of the school by 47,000 square meters of new classrooms, a gallery, and an auditorium. The project unfolds from a series of contrasts. Typologically, the modern 'box,' usually presented as an isolated object, functions as a hinge giving continuity to the existing buildings. For its part the program is layered in two distinct areas, each associated with a particular structural solution, catalog of materials, and atmosphere. Hence whereas the upper floor, defined by a framework of steel crosses, presents a luminous and practically unpartitioned space, the ground floor – a telluric half-buried space rendered with a structure of imposing concrete beams – houses an auditorium topped by a dome that emerges through the upper slab and comes in visual conflict with the rectilinear structure. Finally, a landscaped roof perforated by skylights crowns the complex.

Client
Cornell University, College of Architecture, Art and Planning (AAP)
Architect
OMA. Partners-in-charge: Rem Koolhaas, Shohei Shigematsu. Associate-in-charge: Ziad Shebab.
Team: Jason Long, Michael Smith, Troy Schaum, Charles Berman, Amparo Casani, Noah Shepherd

Collaborators
Architect of Record: KHA Architects. Acoustical Consultant: DHV. Structural Engineer: Robert Silman Associates. MEP / FP: Plus Group Consulting Engineers. Civil Engineer / Site Utilities: GIE Niagara Engineering Inc. Civil Engineer / Site and Grading: T.G. Miller. Facade Design and Engineering Consultant: Front. Lighting Consultant: Tillotson Design Associates. Landscape Architect: Scape Landscape Architecture. Curtain Design: Inside Outside, Petra Blaisse. Graphic Design: 2x4. Audiovisual Consultant: Acentech. Roofing Consultant: BPD Roof Consulting. Elevator Consultant: Persohn / Hahn Associates. IT, Data and Security Consultant: Archi-Techonology. Sustainability Consultant: BVM Engineering. Models: OMA, Made by Mistake, Situ Studio. Renderings: OMA, ESKQ
Program
4,400 m² addition to the College of Architecture, Art and Planning (studios, critique spaces, auditorium, gallery, exterior workspace and plaza)
Photos
Iwan Baan; Bret Breyer