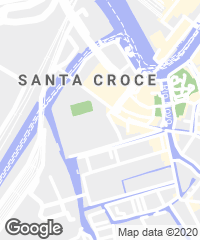 The new building for the offices of the Law Courts of Venice has been thought of as a sort of graft in the complex fabric of its neighborhood. It borders on one side with the bold volume of a 19th-century factory, and on the other side with Piazzale Roma, the only Venetian square that can be accessed by car, and which in turn is connected to a controversial new urban landmark: Santiago Calatrava's Constitution Bridge.
The complex is organized with a hybrid type: it contains archives and offices while acting as an urban infrastructure that, channeling the system of public spaces in this area of the city, welcomes the pedestrian by freeing up the ground floor to create continuity with the Piazzale. A five-meter cantilever allows this urban gesture while marking the entrance into the building. The shade it forms attracts people towards two complementary circuits: one horizontal, a prolongation of the city's road system, and the other vertical, giving access to upper floors through a group of elevators and a sculptural linear staircase.
A play of matter and light is the building's aesthetic statement. Simple openings for lighting, varying in size, are cut on the envelope built with panels of copper that have been given a prior patina treatment, echoing the material used for the roof of many institutional buildings in Venice.
Obra Work
Edifico de oficinas para los Juzgados de Venecia Law Court Offices in Venice (Italy).
Cliente Client
Comune di Venezia.
Arquitectos Architects
C + S architects / Carlo Cappai, Maria Alessandra Segantini.
Colaboradores Collaborators
A. Bello, P. Savorelli.
Consultores Consultants: Studio CM, Tecnjimont spa (urbanismo urban planning); Greggio, Progin (estructuras e instalaciones structures and services).
Fotos Photos
Alessandra Bello, Pietro Savorelli.