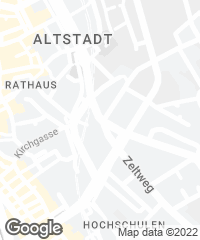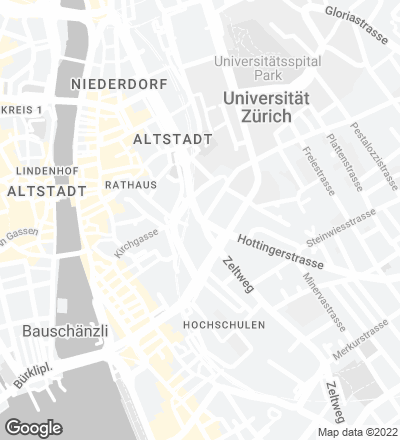 The Kunsthaus is a 1910 building located at Heimplatz, in the center of Zürich. After years of planning and construction, its extension opened to the public in October 2021. Connected to the original building by an underground passageway, it is organized around a large central gallery that links the square to an urban Garden of Art, and which is understood as a space that opens out to the city. Hand in hand with the neighboring Schauspielhaus theater, the three volumes form a new 'threshold to the arts': the start of a mile-long cultural walk leading to the university grounds in the north part of Zürich.
The extension building is conceived as a bold block that closes the northern border of Heimplatz, and which on the other side delimits an urban garden capable of accommodating different artistic interventions. This was a cue to arrange the museum's ground level around a large central corridor that bridges both areas. Accessible to the general public, this gallery strengthens the institution's relationship with the city, and the large windows at its far ends help to visually connect the museum to the surroundings and integrate it into the environs. The more public parts of the program – such as the café, an event hall, the museum store, and education services – are laid out around this new civic space, while the exhibition halls take up the two upper stories.
Obra Work
Kunsthaus Zürich Zurich (Switzerland).
Cliente Client
Einfache Gesellschaft Kunsthaus Erweiterung – EGKE.
Arquitectos Architects
David Chipperfield Architects Berlin / David Chipperfield, Christoph Felger (partners, design lead); Harald Müller (partner); Hans Krause (project architect competition, concept design); Barbara Koller (project architect schematic design, design development, technical design); Jan Parth (project architect technical design, site design supervision); Markus Bauer (deputy project architect, 2009-2014); Robert Westphal (deputy project architect, 2015-2020); Wolfgang Baumeister, Leander Bulst, Beate Dauth, Kristen Finke, Pavel Frank, Anne Hengst, Ludwig Jahn, Frithjof Kahl, Guido Kappius, Jan-Philipp Neuer, Mariska Rohde, Diana Schaffrannek, Eva-Maria Stadelmann, Marc Warrington; Graphics, Visualisation: Konrad Basan, Dalia Liksaite, Maude Orban, Ken Polster, Antonia Schlegel, Simon Wiesmaier, Ute Zscharnt (team); Ivan Dimitrov, Kristen Finke, Annette Flohrschütz, Pavel Frank, Gesche Gerber, Peter von Matuschka, Sebastian von Oppen, Mariska Rohde, Franziska Rusch, Lilli Scherner, Lani Tran Duc, Marc Warrington; Graphics, Visualisation: Dalia Liksaite, Antonia Schlegel, Ute Zscharnt (competition team).
Consultores Consultants
b + p baurealisation (executive architects); Emmer Pfenninger Partner (facade consultant); Gruner, ContiSwiss (fire protection); IGB Ingenieurgruppe Bauen, dsp - Ingenieure & Planer, Ingenieurgemeinschaft Kunsthauserweiterung (structure); Kopitsis Bauphysik (building physics); L2M3 Kommunikationsdesign (signage); matí Lichtgestaltung, Institut für Tageslichttechnik (lighting consultant); Niels Hochuli, Dreicon AG (overall management); Polke, Ziege, von Moos, Hefti. Hess. Martignoni. (MEP services); Wirtz International, KOLB Landschaftsarchitektur (landscape).
Superficie Area
23,300 m².
Fotos Photos
Noshe.