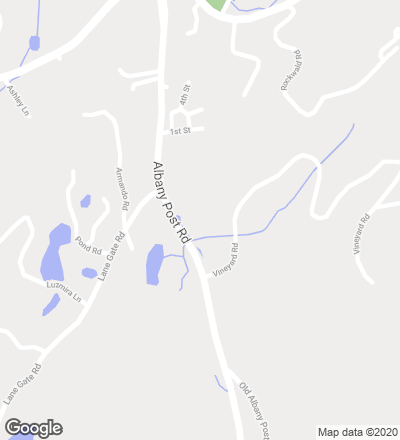 Refurbishing what was originally a dairy distribution center, built back in the 1960s, Mazazzino Italian Art is thought out to be home to a private collection of postwar Italian art. Located in Cold Spring, a town in upstate NewYork, the private museum renovates and enlarges an L-shaped building, making a complete rectangle out of it, on plan, and forming a central courtyard to resolve lighting issues and facilitate circulation.

The design makes an autonomous structure stretch parallel to the longer side of the existing volume, and connects the two parts of the museum with two glass passages that emphasize the lightness of the new construction. The old storehouse thus opens onto the courtyard, while the enlargement gives a panoramic view of the Cold Spring wetlands. The central courtyard, for its part, functions as an extension of the foyer; and the circulation flow is configured, by means of it, as a simple ring that lends itself to the creation of an intuitive route through the entire exhibition.

The construction techniques and materials used in the project are simple: the wall of concrete, poured into formworks on the site to form phenolic panels, gives rise to the skin of the new container; the pitched roof is executed with metal trusses; and the interior walls are painted white so that full attention is not on them, but on the art works on display.

Obra Work:
Magazzino Italian Art en Nueva York (Estados Unidos) Magazzino Italian Art in New York (United States).
Cliente Client:
Nancy Olnick, Giorgio Spanu.
Arquitectos Architects:
Miguel Quismondo.
Colaboradores Collaborators:
Jesús Aparicio Alfaro.
Estructuras Structures:
Michael Carr, PE.
Instalaciones MEP:
Consulting Engineering Services.
Ingeniería civil Civil Engineering:
Badey & Watson Surveying & Engineering.
Fotos Photos:
Javier Callejas; Montse Zamorano